Suffolk Yacht Harbour (Day 2)

Chiscos
Chris & Helen King
Thu 12 Aug 2021 20:10
Thursday 12th August
We have spent our second day in the river Orwell, at the Suffolk Yacht Harbour. We walked south along the river, looking back at a nice view of Suffolk Yacht Harbour.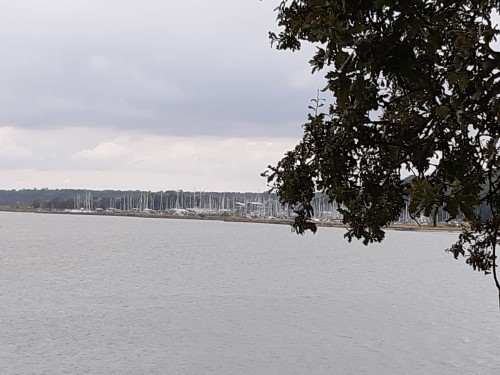 On to Trimley marshes to a bird hide about a quarter of a mile before the path finishes at the big cranes of Trinity Container Terminal (Felixstowe). As it was around high water there wasn't much wildlife to see on route but when we reached the hide it overlooked a lagoon where there was plenty to see. We watched a small flock of black tailed godwits, all standing on one leg having a siesta, plenty of black headed gulls, and quite a few lapwings among other birds. We played with taking phone photos through binoculars.
After returning to the marina, we went out to dinner at the Haven Ports Yacht Club restaurant, in a red lightship moored up inside the marina. Reminds us of Haslar, except that our lightship is green.
Back on the boat now, and an early night as we plan to leave at 7am tomorrow morning bound for Ramsgate.
---