Glenarm

Chiscos
Chris & Helen King
Tue 22 Jun 2021 16:43
54:58.161N 5:57.073W
Monday 21/6/21
Spent the day in Bangor waiting for strongish Northerly wind to ease. We did the laundry and provisioning before relaxing aboard. Had a lovely dinner at Ava's Bistro.
Tuesday 22/6/21
Sunny Morning. We decided to push on to Glenarm leaving shortly after 9am. The wind was from dead ahead but after passing the Isle of Muck we were able to sail to Glenarm on a single fetch, with a little help from the tide.
When we arrived Chris's golf tour buddy, Tigs, and family were waiting to greet us. They came aboard and we shared a bottle of golf tour favourite Rosado.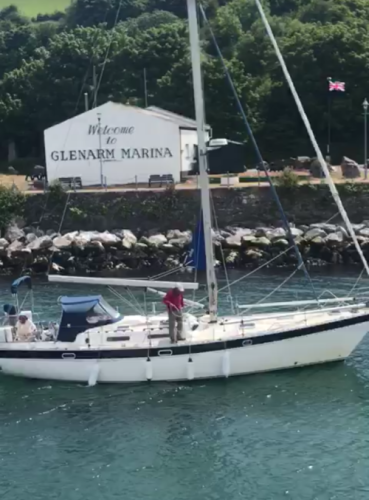 After they left we went for a walk in Glenarm forest (no red squirrels came out to play) and along the Glenarm river.
---