Veli Rat / explore the ship wreck

Kind of Blue
Martin& Dawn Neumayer
Wed 2 Sep 2015 17:52
44:09.448N 14:49.802E
No wind – motoring !
So we went up to Veli Rat to the northern Point of Dugi Otok . There is a shallow area where in 1984 an Italian freighter ran aground . You can only see a little mast sticking out of the water.
When we arrived there, we felt like on parking lot of an adventure park – about 10 boats anchored around the ship wreck. I choose to anchor a little of the crowds , to avoid an anchor mess.
Andreas&Stephan took the Dinghy to explore it, including snorkeling mask and Drift Camera ! I stayed onboard to watch, that the other boats are not crashing into KoB.
We are now at the nice mooring buoy field of Veli Rat – a lot of buoys, but today almost empty nice !
---
Diese E-Mail wurde von Avast Antivirus-Software auf Viren geprüft.
www.avast.com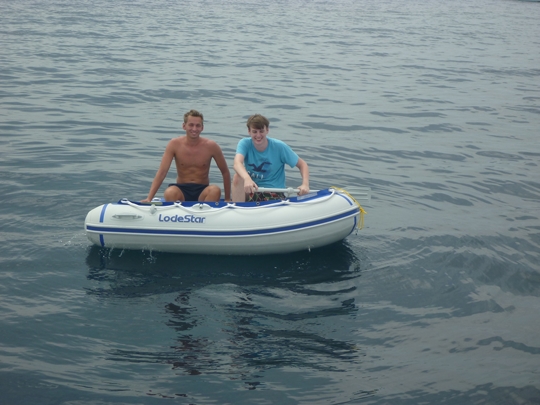 ---