Orust is rounded!

Kind of Blue
Martin& Dawn Neumayer
Sun 7 Jul 2013 14:23
58:10.578N 11:24.25E
Wir haben Orust umrundet – enge Fahrwasser, dann wieder große Binnenseen , Brücken – Fähren – und manchmal doch viel Verkehr, aber Übung macht den Meister !
Freitag sind wir in Stenungssund geblieben – Nieselregen, schlechte Sicht und 25 ktn in der Marina – mit 30 plus draußen , haben den Hafentag mit lesen , schlafen und Movienight on Board (Argo – Irangeiselaffäre 1979) genossen.
Samstag – schöne Fahrt nach Gullholmen !
Wir liegen längsseits am Steg. Ein älteres Ehepaar gut Ende 70 mit einem alten Hallberg Rassy Kutter 94 , fragt uns ob Sie längsseits kommen können um Mittag zu essen – Natürlich !
Wie sich im Gespräch herausstellt, ist er der Gründer und Yachtkonstrukteur von Forgus Yachten/Orust - Hugo Samuelsson, er hat seine Werft verkauft und schippert jetzt mit seinem Schiff durch die Inselwelt.
Er sagt : "die HR 342 = Kind of Blue ist das erste richtige Segelschiff von Hallberg Rassy " -mit dem Nachsatz-  " ich bin ein guter Freund von Christoff Rassy" !
Sonntag – big Hike Gullholmen /Hermanö durch das Hermanö Naturreservat – wunderschöne Heidelandschaft mit tosender Brandung im Hintergrund  - gut für Seele, Augen und Ohren – 3 Stunden durch unwegsames Gelände macht müde, aber zufrieden etwas für die Beine gemacht zuhaben .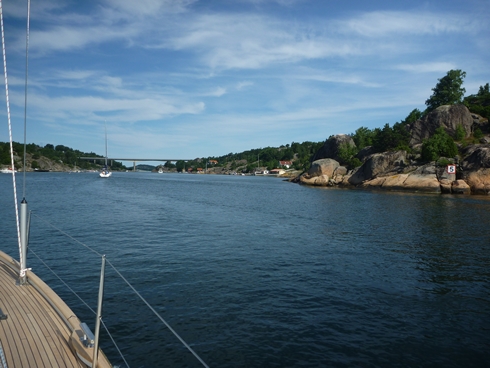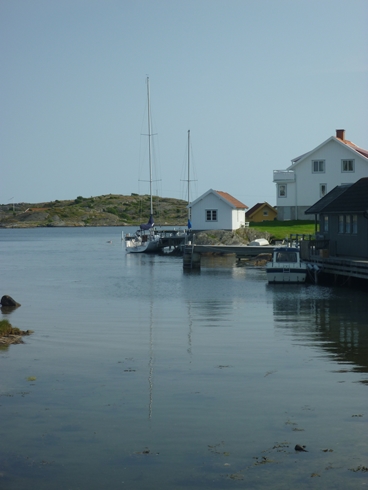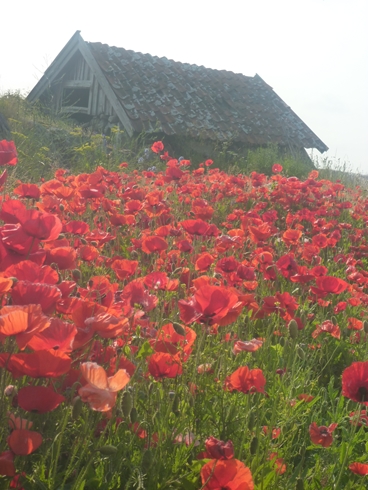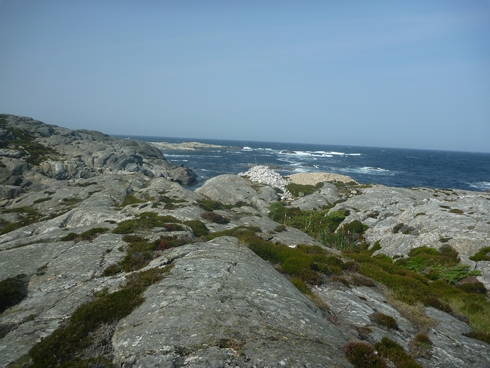 ---