Happy Birthday Ann - Veli Rat

Kind of Blue
Martin& Dawn Neumayer
Tue 20 Oct 2015 16:33
44:09.562N 14:49:958E
Happy Birthday Ann !!
Ann birthday wishes came through – Sun and prefect wind to sail .
We had a wonderful sail up to Veli Rat – up to 17ktn of wind from the NE – we inhaled all the air and sunshine we can get .
Dropped the anchor at 7m / 30 m of chain, because the mooring buoys were gone.
Champagne for sundowners – Pasta with Porcini Pesto with Riesling and as desert Sachertorte with Rheinriesling Privatfüllung 2009 Minkowitsch  .
Hardly to believe it will be a last anchorage for the season.
---
Diese E-Mail wurde von Avast Antivirus-Software auf Viren geprüft.
www.avast.com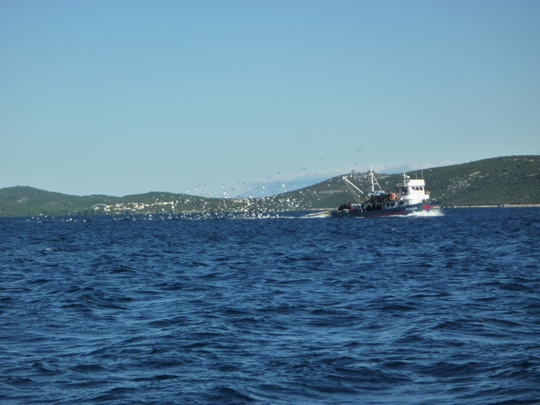 ---