Another Daysailing day!

Kind of Blue
Martin& Dawn Neumayer
Tue 1 Sep 2015 08:05
So now we are 3 onboard - Stephan joined us to sail with us.
All our plans to make a loop around the islands, we had to cancel. No wind – instead of motoring 30 nm to the Kornati natinal Park, we decided just to enjoy daysailing . There will be the time with wind , where we will be exploring the islands . We wil be in Croatia for a while – so no rush . A little bit frustrating, but the area we are in in about 2 h from the Marina is really nice.
The only Problem, we are always drown like a magnet to our favourite anchorage bay Bokasin . Less boats – safe under those conditions – a friend told me allready the Tourist board will name the bay after me or KoBJ!
We tried to anchor in the little cove of Kablin on Zverinac, its really beautiful – good for Lunchbreak or swimming , but we felt uncomfortable to stay overnight, not enough room to swing in proportion to the chain we would had out for the night !
So "Martins bay" it was and Andreas& Stephan had the chance to explore the Bunker again and I was relaxing and anjoying my boat !
---
Diese E-Mail wurde von Avast Antivirus-Software auf Viren geprüft.
www.avast.com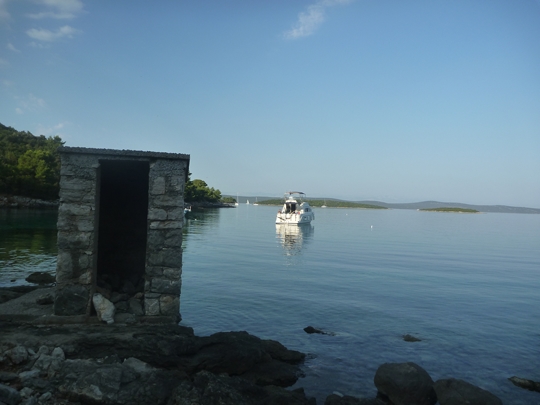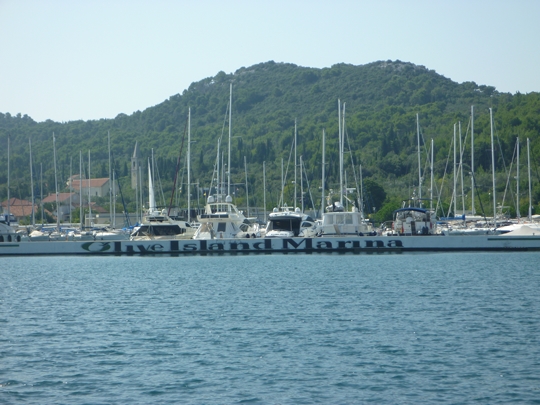 ---