Underwater Sculpture Park, Grenada

We loved this snorkelling site so much we visited three times, and on the last swim (with Steve and Ange from Pannikin) we discovered quite a few more sculptures than we originally thought were here. The area is home to thousands of fish, juveniles swarming in large groups, and lots of new species we haven't seen before so we all thoroughly enjoyed it, Mum especially.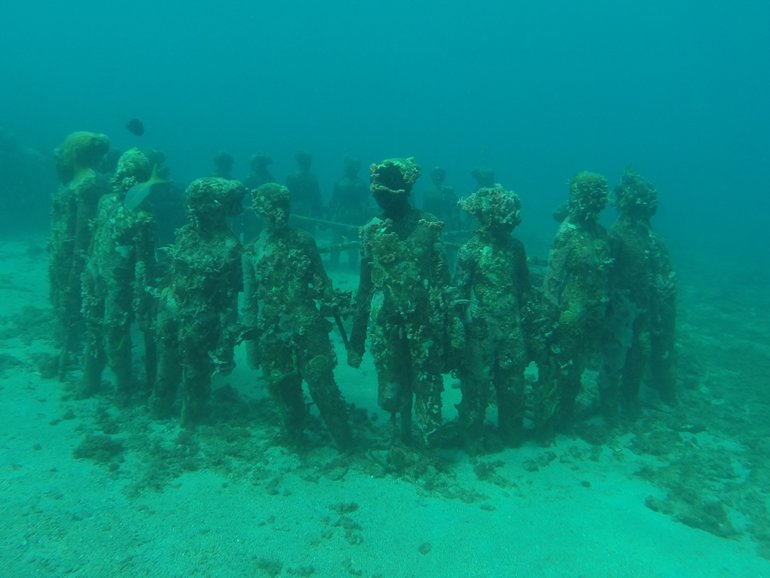 Our next port of call was True Blue on the south coast which is quite close to the airport, this is a small bay quite well protected with a great bar and restaurant called The Dodgy Dock. We took a very entertaining bus ride to St Georges town, we had meant to go to Grande Anse but missed our stop as we were chatting to another couple also cruising. The town was busy with locals, lots of stall holders selling there produce, and we walked up to the fort on the hill, not worth the entrance fee as it is just a derelict site that has not been maintained. Back at True Blue, we had a great meal there on Mum's last evening on Grenada before saying goodbye until next time.
---