18 26 400N 64 26 700W

Joy
Thu 27 Mar 2014 18:52
We left St Martin as planned at 5am with a small amount of moonlight, and as the sun came up we put up the asymmetric sail as we were almost down wind. The wind unfortunately tailed off to below 10 by lunch time and by 5.30pm with just 6 knots we had both agreed to put away the sails and start the donk. We were doing more damage to our flogging sails than we would spend in fuel, and for the last 25 miles we reluctantly motored. As the sun set we could see land in the distance and the small islands beneath Virgin Gorda.
We entered the channel between uninhabited Ginger Island and Round Rock about 11.30pm and then headed along the West Coast finding an anchorage just north of 'The Baths' which is an area in their National Park with large boulders in the water.
It was a lovely surprise to wake in the morning to such stunning surroundings, and a snorkel from the boat revealed that we had amazingly plonked our anchor in the only small patch of sand in the area, mainly stony with small amounts of coral and plant life. After clearing in at Spanish Town (the marina has chickens roaming everywhere, even in the bar!) we decided to stay put for another night as it was such a quiet beautiful spot with great swimming in very clear water.
<![if !vml]>
<![endif]>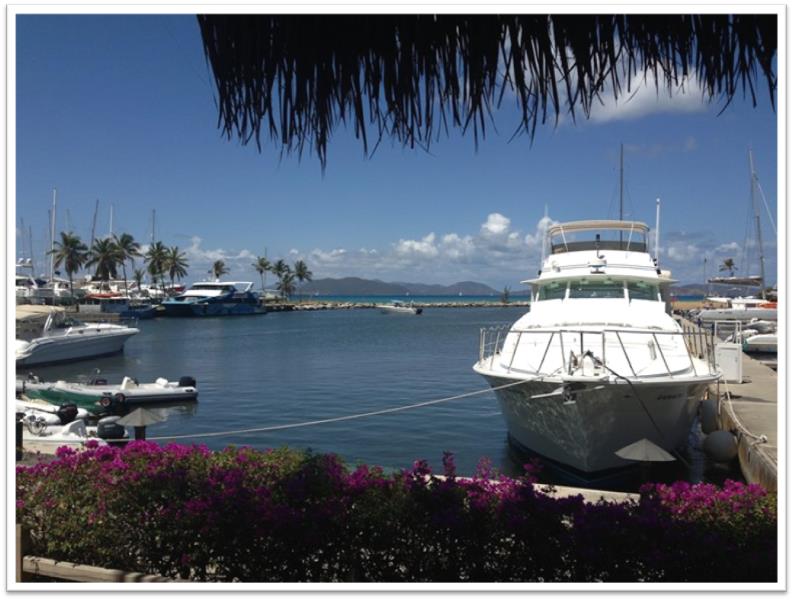 image003.emz
Description: Binary data
---