14N 60 57W St Lucia

Joy
Thu 12 Dec 2013 17:41
After nearly 16 days at sea we arrived in St Lucia at 7.30am last Friday, the sun was rising and as we rounded Pigeon Island a photographer came out in a rib to capture us as we doused the Big Fella and set our genoa out ready for the turn into Rodney Bay and across the finish line. We went into the marina through a narrow channel and as we were directed to our berth we were greeted by our fellow ARC+ friends who had beaten us in, lots of waving and horns blowing – oh and the heavens opened and we got soaked!, and plenty of people waiting to take our lines for us. Rum punch on the pontoon, even at that time of the morning, was very welcome!
Well, what an amazing couple of weeks it has been out at sea. Not at all what I was expecting as we had very light winds apart from gusts from squalls or clouds, and this in turn meant a very kind sea with a gentle swell. It was very frustrating at times, particularly when the motor had to go on when we had no wind for several hours and with a forecast of much the same we decided it best to motor to try and find the wind! No wind also meant an opportunity for swimming mid ocean, 1000 miles from land, in bath water warm sea that was so clear you didn't really need goggles. We saw lots of dolphins in the first few days, but then they only visited us a couple of times at night, we also had two whales surface right by the cockpit and go back under along the hull but then they didn't resurface and weren't seen again. Every day we had birds circling around us, as the boat moves through the water the flying fish leap out of the water to get out of your way (I think they think we are hunting them!) and the birds know this, so they circle around the boat then hover over the bow before diving down to catch the unsuspecting fish. It was great to watch. The first shift of the day involved removing all the dead flying fish laying on the deck as they had jumped a little bit too far, and one night Jez even got hit by one as it landed in the cockpit! Glad that wasn't on my watch!
Best bits: Sunsets were absolutely incredible with golds, yellows and reds streaming across the sky ahead of us. Stars 360 degrees, from horizon to horizon with no interruption and dramatic shooting stars several times a night. I saw one shooting star trail green light as it went down behind an angry cloud, I thought aliens had landed! We all thoroughly enjoyed our night time shifts, and as we were on squall alert every night it passed the time watching them around us and calculating whether they were going to hit us or not!
The last nights watch seemed to drag, I couldn't sleep in between shifts as I was too excited! The glow from Martinique could be seen from 60 miles away, St Lucia much less obvious until closer in, but as the sun rose we sailed elegantly into the channel between St Lucia and Martinique and when I woke Jez to help me put in a jibe as the wind changed direction slightly, we all sat on deck watching the greenery of St Lucia become more vibrant in the sun light.
Rodney Bay is a beautiful place, there are lots of yachts anchored in the bay itself and the marina is vast with very good facilities. We went to 'The Jump' on our first night on land, local street party with music, bars, street sellers with food and rum etc, and we mingled with locals and tourists in what was a crazy evening. We were warned that it might be wise to leave about 10.30pm as it starts to get 'lively' I guess as more and more rum is consumed and pick pockets and beggars start their rounds. We stayed until past midnight as we were having such a great time, and apart from quite a bit of pushing and shoving on the dance floor (the town square) we didn't experience anything threatening or nasty and caught a taxi back to the marina just to be safe. The people here are very friendly and laid back, we have had great food and the rum punches are legendry.
Last night we had our prize giving and farewell party for ARC+ at a local hotel, we came away with a prize for our photos posted on our blog so we were very pleased, and then today the ARC+ fleet will be sailing to Marigot Bay for another party before we all set off on our own adventures, although we have made so many new friends I am sure we will not be cruising alone for some time.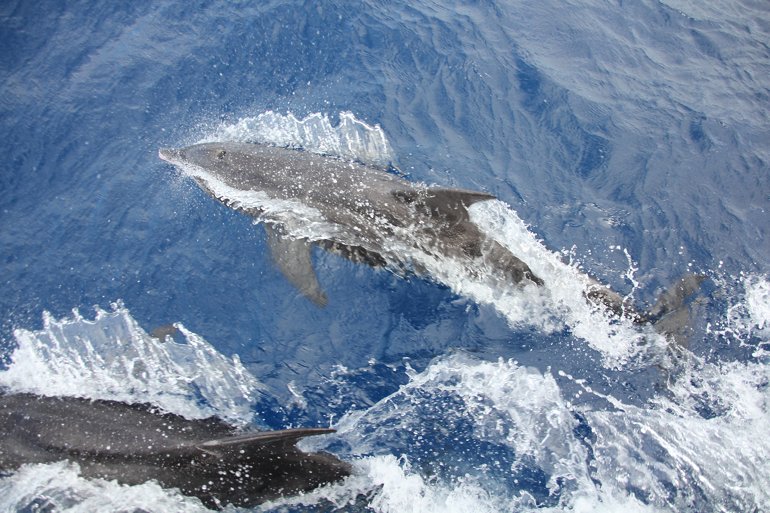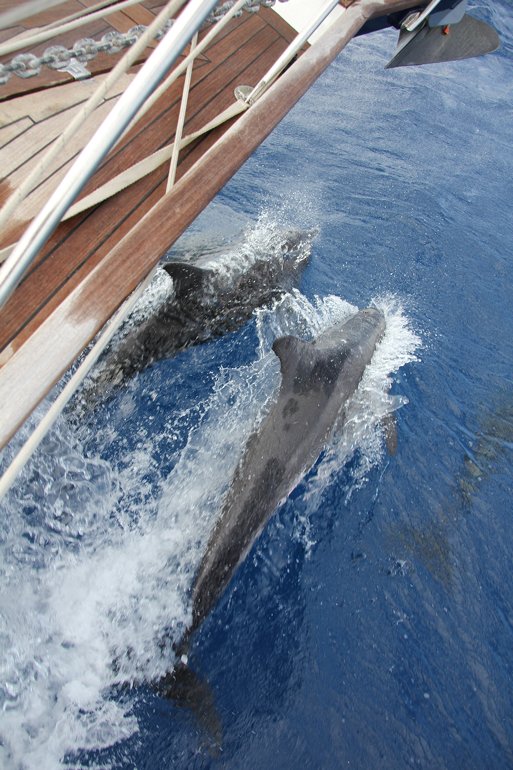 ---