Arrival in Fiji

Juffa
Bill and Caroline
Mon 23 Sep 2013 22:53
Tonga to Fiji in 8 days, trying to keep abreast of the Americas Cup race with a signal that's intermittent at best, before crossing from West to East (having already moved a day ahead as the international date line was crossed approaching Tonga). The interest in the Americas Cup is high in the anchorage, trips to the internet cafe provide glimpses into the progress of the races - USA eventually winning, with British tactician of course.
Arrival in Fiji's northern island, Vanua Levu at Savusavu, one of the ports of entry. A very quick and painless entry with officials from immigration, customs, bio-security and health boarding Juffa to complete forms and check out what needs to be checked, before a quick trip into town to change money to pay fees, buy bread and find out the lie of the land. The small town market has fresh veg grown locally, and Kava - a pepper root that is used to produce a drink with mild sedative and anaesthetic properties for sevusevu.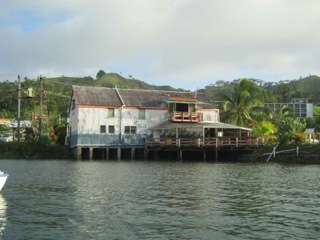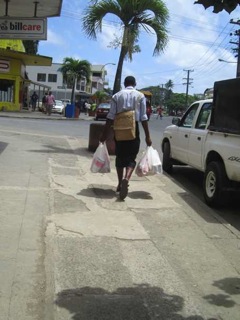 Sevusevu is a central component of rituals and social gatherings and enables visitors (cruisers) to seek acceptance into a Fijian village. Kava is presented to chiefs in the villages as a gift, once accepted you might be invited to take part in the ceremony and drink grog, or not!
Vanua Levu's volcanic history is still evident with hot springs now used for saunas, de-hairing a recently dispatched pig or just to cook the dinner. Locals stories suggest that the boiling springs were used to cook conquered foes … their powers were transferred to you when you ate them….nice!
---