St Lucia

Juffa
Bill and Caroline
Sat 14 Apr 2012 21:36
13:43.40N 060:57.44W




Arrived in St Lucia from St Vincent on 14 April and checked in through customs and immigration. A short trip the next day to Maria Island which is part of the marine reserve (only habitat for some snakes and lizards - fortunately we didn't come across them) and to see went to Sandy Beach, the longest beach on the island - where there is also good kite surfing conditions.
Joined by Martin and Linda for some time on board - some sailing round the island and lots of kite surfing. The Pitons are huge mountains, and the local beer is named after them.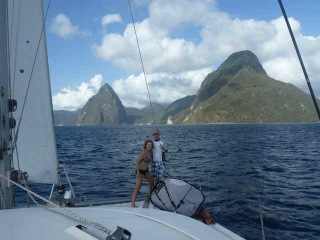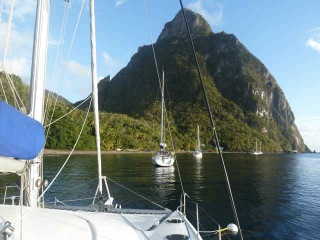 ---