Santa Marta, Colombia

Juffa
Bill and Caroline
Thu 27 Sep 2012 17:05
11:14.52N 74:13.08W
A trip up the mast to look at the VHF ariel -and a good view of Juffa and Santa Marta marina. The ariel needed some work on it but is now repaired and ready to be reinstalled.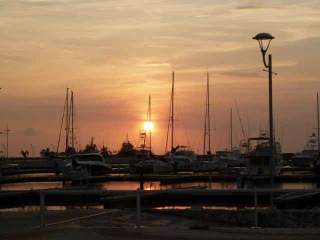 Santa Marta town - the main road, Calle 22
Torrential rain most days, usually in the afternoon. The rain doesn't last for long but the lightening displays over the mountains are impressive.
Waiting for the fishing boat to unload and Sunday afternoon along Santa Marta beach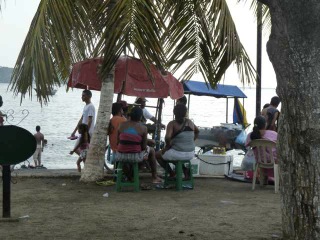 ---