Antarctic Photos 13 – The Triump hal Return

Mina2 in the Caribbean - Where's The Ice Gone?
Tim Barker
Tue 31 Jan 2012 03:09
Antarctic Photos 13 – The Triumphal Return
The last big iceberg on our way through the Melchior Islands heading north
Yet another unmanned Argentine base in the Melchior Islands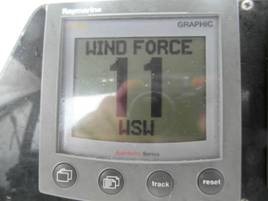 Whilst we had 45 knots of wind rounding Cape Horn, the worst winds were when we anchored round the back of the Horn at Caleta Martial – here the instrument is showing 55 knots – but look how warm and inviting the water temperature is now we are out of Antarctica!
Pete cuts away the kelp from the anchor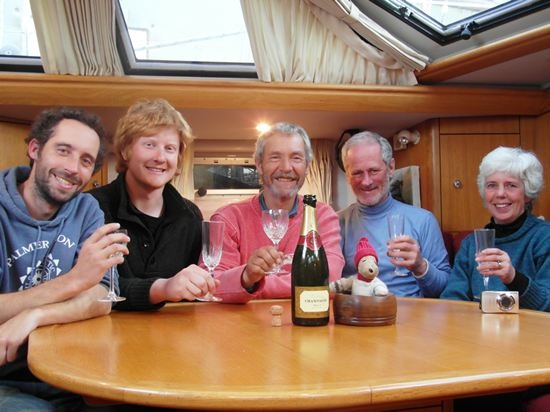 Once at Puerto Williams we felt able to toast the end our Antarctic cruise with champagne
Mina2 tied up along side the Micalvi, southernmost yacht club in the world , whose bar serves the strongest pisco sours in the world
Our RCC burgee gets stapled to the wall of the bar
… but after the celebrations and three pisco sours, one of us has difficulty in standing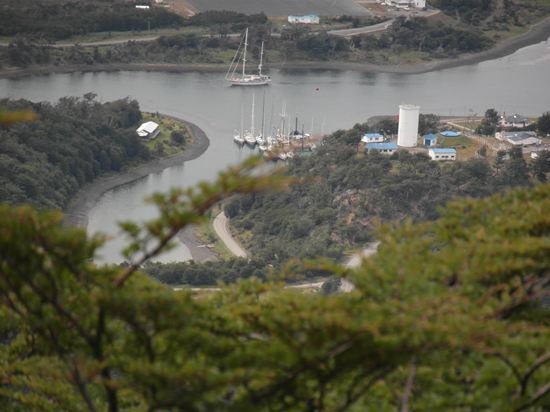 But the cobwebs are blown away the following morning by a demanding hike up Cerro Bandera – this is the view of the yachts in Puerto Williams at the start of the climb …
…affording a 100 mile panorama of the Beagle Channel when we got as far as the bandera …
… and the most stunning view when we reached the 960 metre peak
and as we left we were joined by a couple of condors
As we approach our final destination – the quay at Ushuaia - we are greeted by the DS, Selina and our friend Susan
End of cruise group shot. Job done.
---