Antarctic Photos – The Start

Mina2 in the Caribbean - Where's The Ice Gone?
Tim Barker
Sun 29 Jan 2012 18:06
Antarctic Photos – The Start
The Crew
Ewan Edwards
Peter Barker
Venetia Kenney-Herbert RCC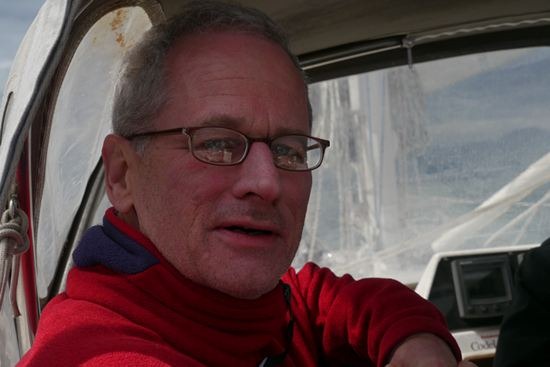 Richard Close-Smith RCC
CapTim RCC
Able Seadog Snoopy (helming in polar gear)
Crew photo in Ushuaia
Purchase of Dolly with other essential supplies (wine and beer)
Dolly gets strung up – everything is recorded by famous soon-to-be Award Winning documentary producer Peter Barker
The "Micalvi" grounded munitions ship, and southernmost yacht club in the world – our jump off point in Puerto Williams, Chile for the crossing of Drake Passage
DOLLY SKUA ATTACK
Dolly trussed up by Ewan in S&M style
Demon skua targets Dolly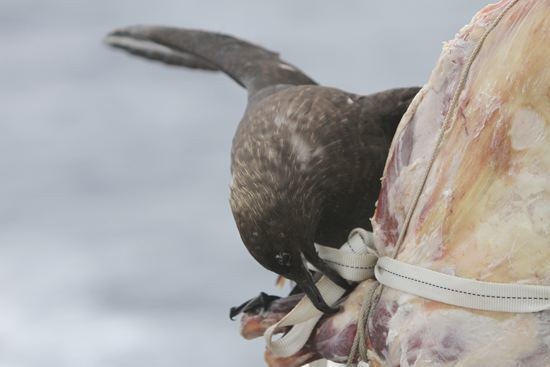 Skua goes for the first of several chunks
Ewan – "Dr Doolittle" – has a quiet word
SARTORIAL ALTERNATIVES
Richard in his totally bizarre Special Services one-piece – with zips and holes for every eventuality.
… and the now famous and totally brilliant Weezle Suit, modelled by the Skipper.
FIRST BREAKFAST AT SEA
everyone has something slightly different…
A Full English for ASD Snoopy
… what looks like a saucepan full of vomit for Richard – hard to tell whether it is going in or coming out.
…whilst Ewan likes a lick of the well-trussed Dolly (odd bloke, Ewan)
---