Photos: Goose Green (1) (3 of 8)

Mina2 in the Caribbean - Where's The Ice Gone?
Tim Barker
Mon 19 Dec 2011 02:26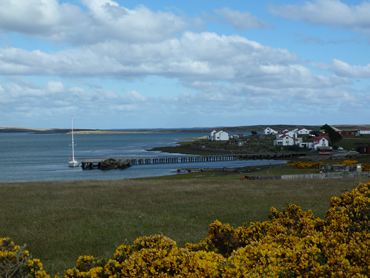 Mina 2 alongside the jetty at Goose Green – no other yacht had visited for at least six years
Peat drying out for fuel
Turkey vulture sitting on the famous wreck of "The Vicar of Bray"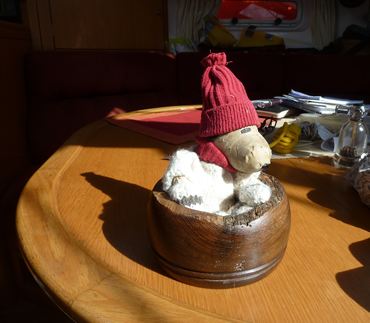 Able Seadog Snoopy in his polar gear, sitting in his smart new dog bowl made from one of Vicar of Bray's timbers that were washed ashore
Goose Green shearing shed (once the biggest in the world) with POW and PG painted on the sides to protect the captured Argentine soldiers from attack by their own planes
The shearing shed in use today. The 375,000 acre farm has 90,000 wool sheep. These guys shear 320 per 8-hour back-breaking day. They are amongst the highest paid people on the islands.
The pathetically cold newly shorn sheep
---