part 2 of Cape Verde photos

Mina2 in the Caribbean - Where's The Ice Gone?
Tim Barker
Sat 28 Nov 2009 22:24
Schoolchildren awaiting gift of a biro each
Mother of 14 outside her single room house
Two of her offspring
No room inside? Leave the toothbrushes outside
A lesson in balance
Taking the goats cheese to market
The view from our hotel room
Cape Verde house built with flattened oil drums and cane reeds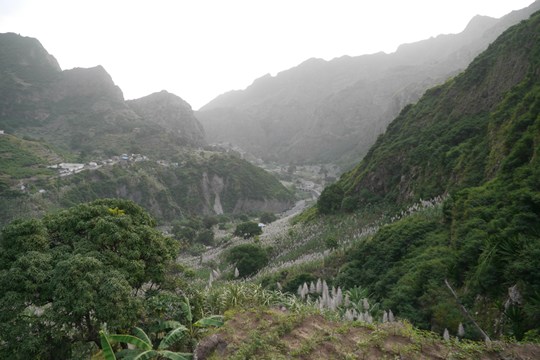 Boat building
Collecting the gas....
... and collecting water from the spring
... of which there is no shortage on San Antao
Cape Verdean fishing fleet
Atlantic rollers
Off to school
Neil inadvisably tries a piri-piri
Banana crop catching the ferry for export
---