FW: Biscay behind us at last

Zahara: The story so far......
Ron Dunn
Mon 17 Aug 2009 09:27

Well, here we are, safely moored in the 'Real Club Nautico' in Corunna, having arrived here on Friday after a three day crossing of Biscay. It's good to have it behind me and especially nice to find the sun at last!

The crossing went very much according to plan but there was always some doubt about the weather approaching NW Spain and I decided on Corunna rather than spend a fourth day in deteriorating weather trying to get around to Baionna. It turned out to be a good idea as we ran into some pretty bad conditions for the last 100NM (and half the Spanish fishing fleet!). Still, Zahara and her crew came through it well. My problem now is that I will have to single hand to Baionna which is about 120nm around the interestingly named 'Costa da Morte' (Coast of death!) and takes in Cape Finisterre. I guess that deserves a little respect! The weather still looks dodgy so I think I shall have to just enjoy the sunshine and eat more wonderfull Spanish Seafood for a few more days!

Chris, who crewed from Brixham, has now left and I have to thank him for doing a wonderfull job (especially in the galley!). The trouble is that he organised the boat so well, I don't know where anything is!.....My next target is to get to Porto by the end of the month to meet Janine who is going to help me get down to the Algarve.

Corunna is a very nice city and seems a popular holiday spot for the Spanish but with virtually no other nationalities so it does feel very much like the 'real' Spain and with very litte English spoken. Last week was a local Galician festival so there wes a lot going on including an open air concert in the main square by the Galician Symphony Orchestra. This seemed very civilised after three days and nights in a small boat!




---
Windows Live Messenger: Happy 10-Year Anniversary—get free winks and emoticons. Get Them Now

---
Windows Live Messenger: Celebrate 10 amazing years with free winks and emoticons. Get Them Now

---
Windows Live Messenger: Happy 10-Year Anniversary—get free winks and emoticons. Get Them Now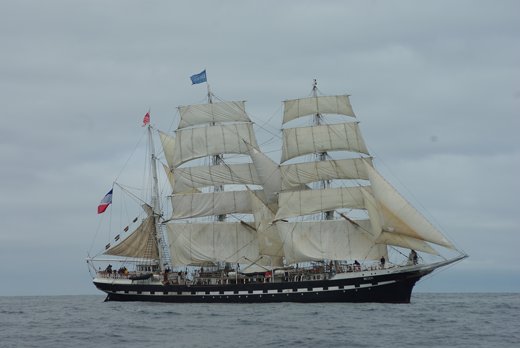 ---