FW: Bet you thought I'd sunk!

Zahara: The story so far......
Ron Dunn
Mon 5 Oct 2009 12:15


Hi all,

Been a bit lazy recently but got told off by Katie(daughter) for not updating more often! I think it's an age thing. She is on a 'round the world' trip at the moment with Tim (her fella) and they seem to be able to find time to write about everything and everyone ( including photos). I just seems to sit in bars and drink cold beer! However, I must go sailing again soon. I've been in Cascais now for about three weeks and life has got too comfortable! It is a very nice place, though even here you can now feel winter on it's way. It's nice to think that, as the sun moves south, I can chase it!

I am actually just waiting for Chris to come out next Sunday then, weather permitting, we can head off to Madeira. I would have liked to have been in Madeira by this stage but, even if we could have left earlier, the weather would have stopped us with strong head winds much of the way. Still, I'm hoping normal service will be resumed by weekend and with a bit of luck we can get down there (500nm) with winds astern. I hope so, as this would give me a chance to try out the downwind sailing options that I'll be using for the Atlantic crossing.

I've included a few pics of the anchorage here in Cascais and another ARC boat, Ray and Ali, from Lympstone of all places. Also a few of the Moorish castle in Sintra and one or two from Lisbon......




---
New! Receive and respond to mail from other email accounts from within Hotmail Find out how.


---
Have more than one Hotmail account? Link them together to easily access both.


---
Add other email accounts to Hotmail in 3 easy steps. Find out how.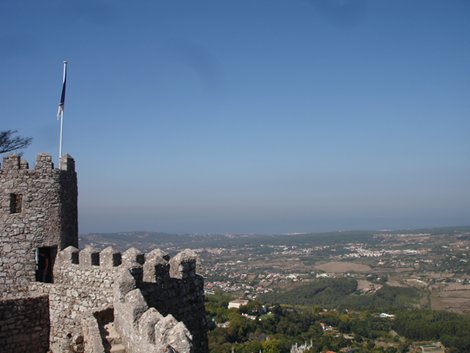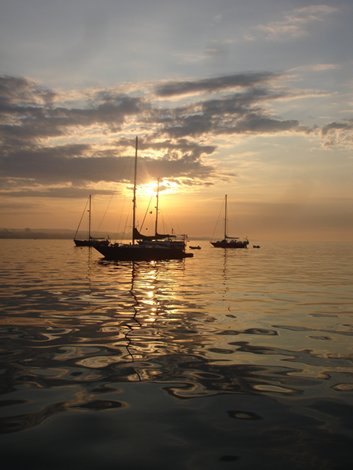 ---