Gibraltar

bwone
claudiowider
Fri 28 Sep 2012 10:10
Gibraltar





We left Vilamoura at 1600 hs to Gibraltar, 165 NM away.

Took us 28 hrs to reach destination.

Full moon, clear sky made the perfect night. Miriam helped with 4 hrs of watch,very helpful.

Not much wind so ended up motoring till The Straits entrance, where it was very foggy and windy(Tarifa)

Tarifa is the windiest spot in Europe. 300 days a year it blows more than 30 knots.

Few hors of sailing with head wind and a nasty short swell we got to Gibraltar by 18000 hs and went to Ocean Village Marina, just next to the airport.

For all of you loyal followers 'next to the airport' means 80 meters from the runway!!!!!Crazy please. Luckily only 7/8 flights a day.


see the runway and the marina few mtrs from it

We spent 3 days in Gibraltar.

Interesting city and interesting people, kind of odd….

Miriam and the children visit the Old war tunnels and Monkey attraction while me had to work(good internet at least).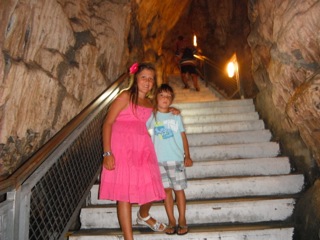 Went to the Casino and it was the first positive stop(£ 500).


After 2 months had the chance to go to an english supermarket(Morrisons) which was great to buy again known food and brands.



Bought a new BBQ for the boat





Gibraltar is good shopping as no VAT





Endless blue Med Sea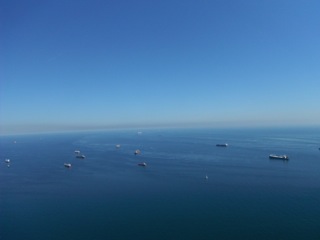 ---