Lisbon

bwone
claudiowider
Sun 16 Sep 2012 09:15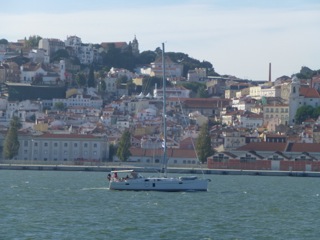 Lisbon
After a few days in Cascais I had to fly to the UK. Hence perfect excuse to spender days in Lisbon and fly from there.
Lisbon was not a stop we had even thought about.
What a fantastic city, mix off history and modern architecture. All the facilities you can imagine, and at very reasonable price.
We choose Marian Parque das Nacoes, northern margin of the river, near the airport .
We spent 4 days.
MIriam went to the old city, visit castles, rented bikes with kids,you name it.
---