Almeribar

bwone
claudiowider
Sat 13 Oct 2012 09:04

Puerto De Almerimar

We left Puerto de Agua Dulce(Almeria) hoping to make Marian del Este but weather was worse than anticipated.

Bev had her Med sailing experience and I could not pick a worse day to do it. Windy and seas not a good welcome.

However Bev managed to do some helming as we left port.




Very nice marina where many people spend the winter.

Good facilities,very reasonable prices(euro 18 per night!) and friendly people.

We spent few days here, Miriam and Bev/children spent some time sightseeing.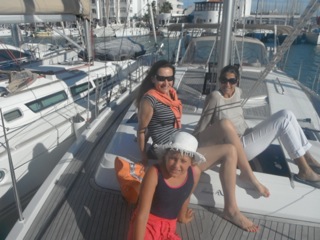 ---