Photos -- from Children's Bay Cay to Little Farmer's, arrival in Staniel

Seafever
Tue 30 Mar 2010 22:26
Passing right by our old friend Square Rock.
Arrival in Children's Bay at sunset.
Looking landward at Children's Bay Cay.
Lilly at the helm the next morning to take us to Lee Stocking Island.
Our new acquaintances Ed and Dee take the girls for a Zodiac ride.
Shallow-water sailing through the Pimlicos.
Up the mangrove creek at Big Farmer's Cay. We only stayed an hour or so before moving on to Little Farmer's.
Stingray and companion fish who swam under our boat the next morning. Not exactly sure what their relationship is. . . .
The wreck. I couldn't help thinking that with a little paint and maybe some minor tinkering we could have her running again just fine. . . .
One classroom at the Little Farmer's Cay All-Age School. The girls with Diavindra Jagoo, the principal.
The girls playing dominoes with local boys at the school fair, coached by Ed.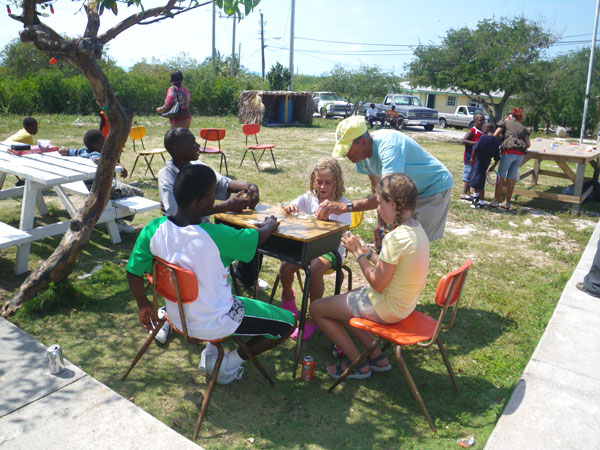 An underwater view of Sea Fever's hull with the leeboard partly down. I'll miss this clear water when we get home!
Sea Fever under sail -- photo by Heidi of Act III.
Oven Rock.
Scorpion. Glad we found him by sight and not by feel. . . .
Outside the cave mouth.
Inside the cave. I used a long nighttime exposure to gather as much light as possible.
Looking back up at the cave mouth
The girls at the water's edge. Another long exposure -- they held very still for 10 seconds.
Swimming in the cave. In some places you could see the white rock rising up beneath you. In other places, it dropped off into what seemed a bottomless black abyss. Very spooky.
Cave ceiling.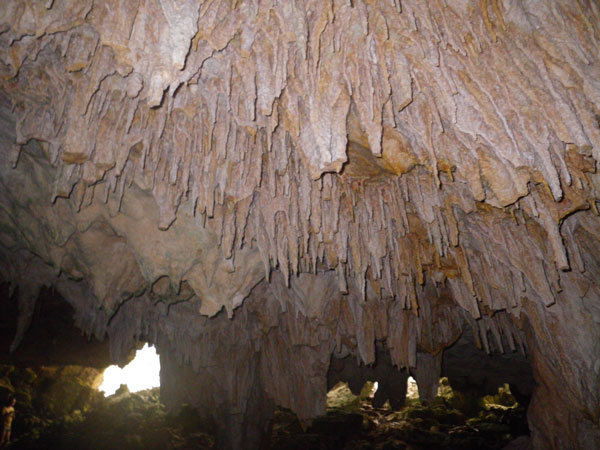 Back to the surface. At the cave's mouth looking out.
Sound side on a windy day.
A charred piece of wreckage from a wooden freight boat bound for Haiti that burned offshore a month ago. They had passengers on board, and all wound up in the water as the ship was engulfed in flames. A fast powerboat heard their distress call and came to pluck them all out of the water.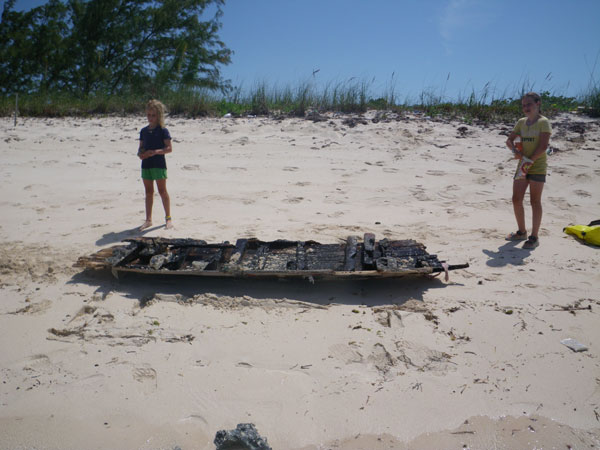 Part of the Great Hermit Crab Drama.
Atlantic Thorny Oyster shell. A rare find in shallow water, I think.
Motoring toward Staniel. Still photos never adequately capture the feeling of the waves.
Brittle Star found under a rock in a tidal pool.
---