All packed up and ready to go

Seafever
Wed 17 Feb 2010 22:24
The boat isn't exactly immaculate, but this is about as good as it gets. The food is all loaded aboard, sorted into bins for each meal of the day, and stowed in every available nook and cranny, placed to keep weight low and centered as much as possible -- a project that somehow took up most of two days. We now just need to fill the water tank, grab anything we've been using here in the house, and go to the launch ramp.

Here is the girls' room, viewed from the forward hatch looking aft.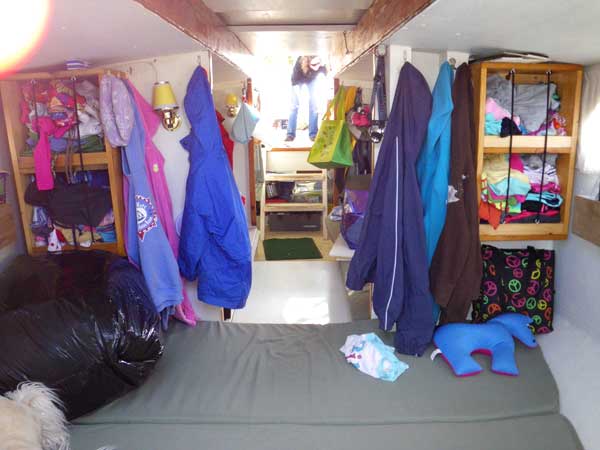 Here's a view of the middle section of the boat, viewed from the main companionway :




Here's our secret supply of stew ballast:




We probably won't be able to upload photos as easily once we're using only the satellite phone (and just when the photos will probably start getting interesting). But we may be able to send one every couple of days; and if we ever reach a place with wifi, we'll post a bunch.

The next couple of days we hope to just sail a bit on Biscayne Bay, check out the boat, make sure everything is working right, and keep an eye on the weather forecast for Saturday and Sunday.
---