Photos -- more George Town

Seafever
Tue 30 Mar 2010 22:24
Rosie introducing the palmetto frond as the height of fashion.
The girls getting towed from one anchorage to another in Amazon -- a frequently requested treat but rarely granted.
Sand Dollar Beach -- where the trail to the Sound begins.
Along the trail.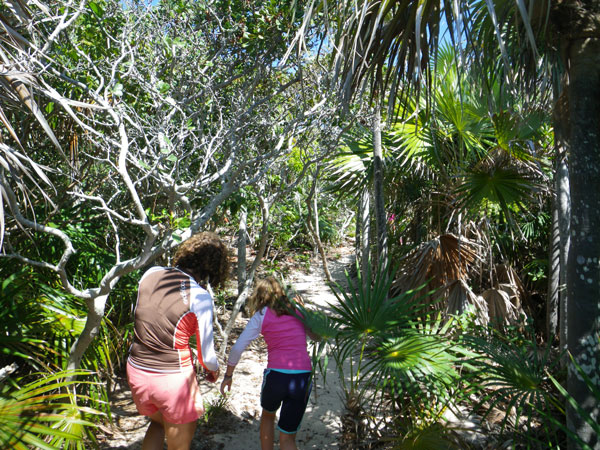 Sound-side beach.
Shelling in the tidal pools.
Cliff walk.
A little volleyball.
Isabel and Rose find some kids at last.
Sunset over the harbor.
Tree swing.
Same swing, next morning.
That little sail is Garth sailing Amazon over to town to run errands -- gas, water, internet. Laptop in dry-bag
Isabel and Rose with new friends Malia and Madison.
Tribe of monkeys.
Shortly after this, we left George Town to sail north.
---