Web Diary Page 19th September 2007.

Ladyliv
Fri 21 Sep 2007 22:02
WEB DIARY PAGE 19th SEPTEMBER 2007. VASILIKI POSITION 38:37.45N 20:36.37E
As we were getting ready to leave Fiskardho, our English neighbour shouted to us that the Italian boat next door to him had snagged our anchor, and we had started to drift back onto his boat.... the Italians didn't speak any English, and instead of taking the anchor upwind and dropping it, which wouldn't have been a problem, dropped it downwind which was a massive problem ! Much shouting and running about - all before showers & breakfast - and suddenly M & Rich were back in the dinghy and very slickly (had the practice now ) released our lines from the shore and we motored out of the harbour, without so much as a wash ! Good fun this sailing lark ! Great teamwork though - Bob was impressed ..
Wind picked up, engine off and we had a cracking sail to Vasiliki on the island of Lefkas. We were revisiting this town, where Lucie worked a summer season three years previously, and we arrived there at lunchtime. All feeling hungry, we decided to visit one of the many pretty tavernas on the quayside, and dined on savoury crepes, burgers and ice-cold beers. In the afternoon, took the dingy over to the shingle beach, where some of us went for a swim - water was quite chilly Decided to treat ourselves ashore in one of the tavernas for supper, on local fare & wine - lovely !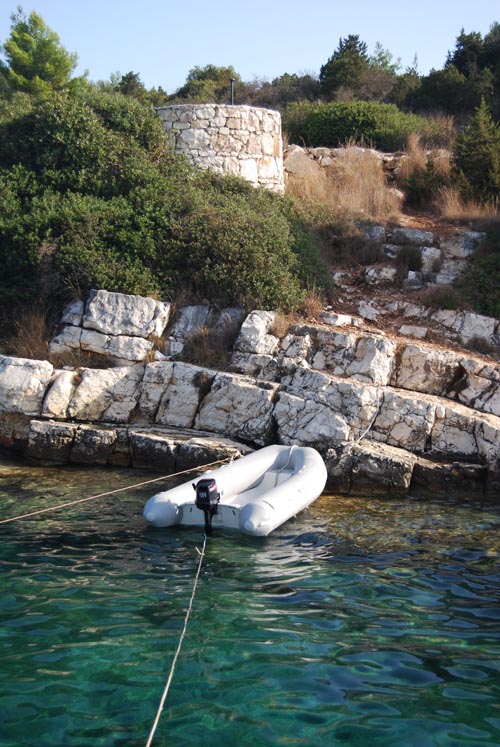 ---