Bill's Guest Blog Part 5 (Trezonia to Mesalongie)

Gillyb
Tue 13 Sep 2011 05:58
Wednesday (Trezonia to Mesalongie): An early start to ensure we passed safely under the Rion Antirion bridge. The bridge is the second longest cable suspension bridge in the world and its official name is the Charilaos Trikoupis Bridge. It connects the Peloponnese with the mainland at its narrowest point, around 1 mile wide (see photo of the chart). The winds get funnelled in the gap and can be very strong causing the sea to become very uncomfortable, hence the desire to pass though early morning before the wind got up.

As luck would have it, the wind was behind us and we enjoyed a cracking sail with gusts of up to 24 knots. Safely under the bridge, we were now out of the Gulf of Corinth and in to the Gulf of Patras. Once clear of the mountains the wind died so we motored the last few miles to Mesalongie.

The entrance to Mesalongie was via a narrow canal, lined with fisherman's huts on stilts. The marina was good but still very much work in progress. SAD's and nibbles were followed by a walk in to town (with James mounted on the Brompton) where we sipped a cold beer whilst people watching in the square. We enjoyed a very nice meal in a taverna called the 'Egg of the Rooster' (who on earth translated that!) and had entertainment laid on in the form of youngsters on motorbikes wobbling past the table as they negotiated the narrow street and the diners tables.

Lord Byron actively supported the Greeks cause for independence and is a bit of a legend in these parts. The claim to fame for Mesalongie is that he died there and a museum has been built in his honour. It's not entirely clear what the museum contains as no one appears to have gained entry to see it.

In case you're wondering what's going on with some of the face pulling and posturing in the photos of our blog, it's an initiative led by James to develop and refine the Gilly B 'manly pose' ........ much more to follow on this in future updates ...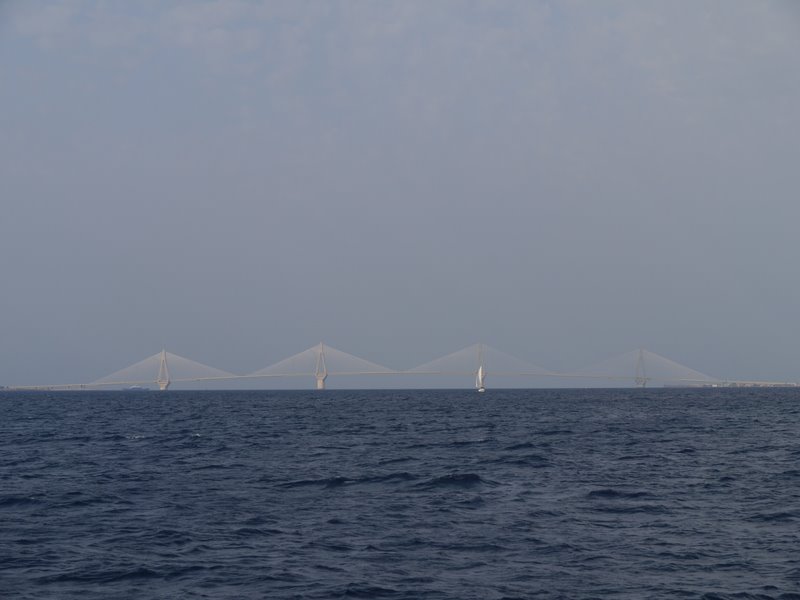 ---