Bill's Guest Blog Part 2 (Athens to Korfos)

Gillyb
Mon 12 Sep 2011 20:52
Before we begin out little adventure, let me introduce you to the intrepid crew aboard Gilly B:

Graham (I told you he wasn't the bloody harbourmaster) Bush

Gilly (Birchers Muesli) Bush

James (look here my man, I'm the Commodore you know) Robinson

Catherine (are we there yet) Hughes

Bill (you don't wanna do it like that, you wanna do it like this) Hughes

Sunday (Athens to Korfos): Our first leg was a short hop from Athens to Korfos. On route we discovered an illegal stowaway in the form of a dragonfly (I think) who hitched a ride on the guardwire. We moored stern to at Georgios Taverna. Given that it was now 32 degrees, SAD's were delayed in favour of a cooling swim. Georgio served us an outstanding souvalaki followed by fresh fruit and a free glass of what can only be described as Greek rocket fuel.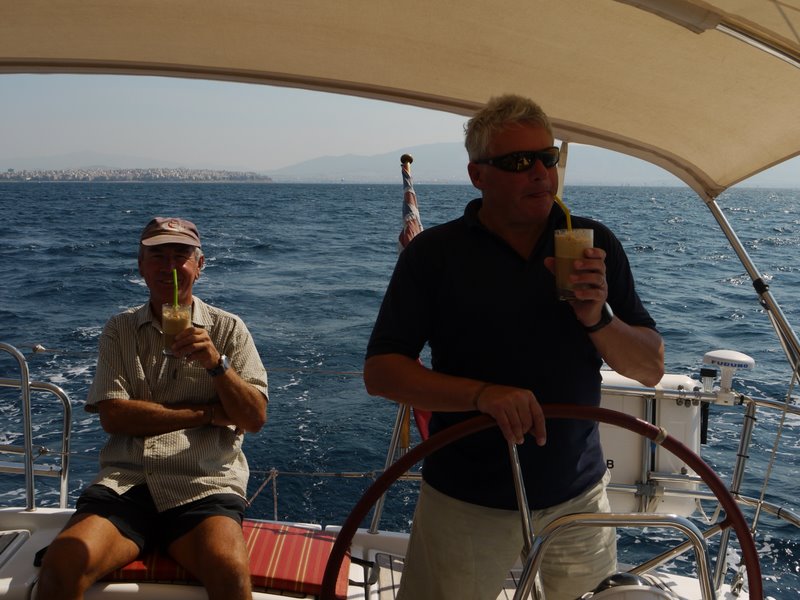 ---