A Few Day's of Leisure then onto Ramsgate

Gemini1
Tue 10 Sep 2019 07:40
Arriving from Lowestoft on a single handed leg into the middle reaches of the River Ore, I anchored just off Orford for the night of 2 Sep.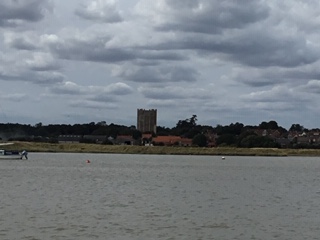 As reported in my previous blog, getting over the bat on the following morning was something of a heart pumping moment, with little to spare under the keels on crossing to bar on my way to Shotley Marina just off Felixstowe and Harwich, busy commercial ports.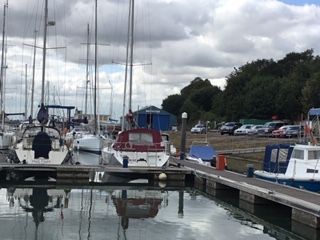 However Sue and our dog Willow joined me for a few days, walking and visiting places near the Rivers Stour, Orwell, Deben and Ore, taking advantage of some great pubs.



Constable country taken the location of his painting of the Haywain


Willow enjoying the walks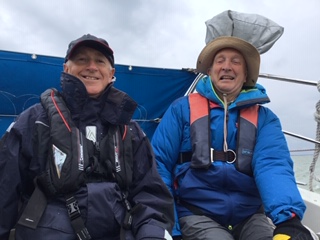 Sue left with Willow and then my co-owner arrived together with a former colleague, whom I met earlier on my trip, crewing on a Cornish. Crabber 26. Ian Purkis will be with me until late 11th while Simon leaves this morning after a lengthy motor sail through sandbank country yesterday from Shotley to Ramsgate. A great dinner was then found in a local Italian restaurant after cracking open some pink bubbly on board.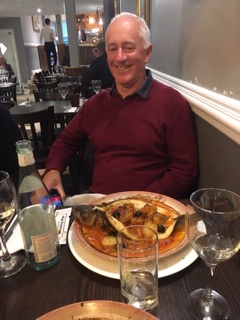 And next, onto Eastbourne, with no wind forecast - typical!
---