Sint Maarten....we're in the lagoon.

Chelone's travels.....
John and Susie Blair.
Fri 11 Oct 2013 22:39
After a brief but enjoyable downwind sail from St.Barths we entered Simpson
Bay Lagoon on the 17.30 bridge opening and anchored on the Dutch side (hence
'Sint Maarten').

A quick scan for wi-fi and we're hooked up and so have free internet, Skype
etc onboard....lovely. Thankfully there's a constant 15 knot breeze as it's
still very hot and a 'Happy hour' beer is a US dollar a bottle so we strive
to keep cool as best we can. Over at the huge american chandler 'Island
Water World' one can have unlimited use of a bicycle by leaving a refundable
deposit so yesterday we took advantage and cycled about three miles (on
level ground!) to legendary 'Maho Beach' where airliners approaching the
international airport's runway pass overhead at impossibly low heights.

On arrival we headed for the beachside 'Sunset Bar & Grill' for a cooling
drink and bite to eat as smaller inter-island aircraft were coming and going
overhead. It wasn't long before it was obvious that something bigger was
coming in as people josstled into position to take a picture.

Bloody hell!!!! A French airlines jet passed over the beach considerably
lower than I was expecting.....quite amazing and most entertaining! Needless
to say, we took some pictures too.

The day's flight schedule was posted on a surfboard and according to that
there were more large aircraft inbound very soon. We had a cooling dip in
the sea off the very pleasant beach under the flightpath.

Photo's taken food eaten, swim etc, next up was the 'Jet wash' experience of
an outgoing aircraft. Almost immediately an American Airlines aircraft
taxied across the apron towards us at the end of the runway.....here we go!

Other brave souls/Idiots took position atop the armco barrier and gripped
hold of the fence ready for the 100mph blast........as the engine's spooled
up, their turbine blades felt like they were an inch from my head as I held
on for my life, the noise was deafening...somehow I managed to take a little
video of the goings on....check it out!

http://youtu.be/fUoaPV7P380

Maho beach ticked off the list we cycled back to Island Water World and
returned the bikes then headed to the St.Martins Yacht Club for a happy hour
beer and bridge opening boat watch.

Friday 11th Oct.

After a visit to a nearby marina to top up Chelone's water tank, today the
lads took a local bus to Marigot Bay and Fort Luis the capital in French
St.Martins. I pottered about onboard Chelone catching up with emails etc. At
some point we're going to take a bus over to St.Philipsburg the Dutch
capital to take a look around, I'll let you know how that goes, Bye for now,
JB.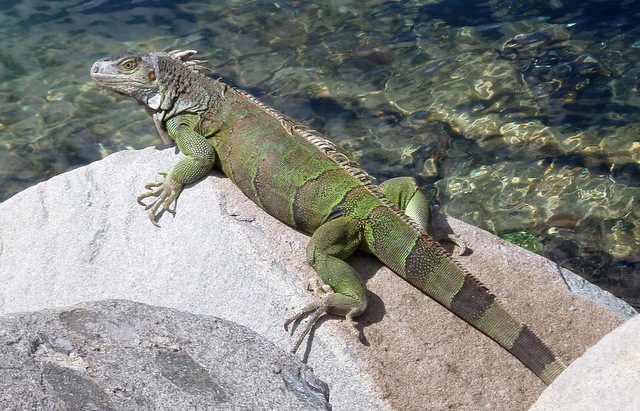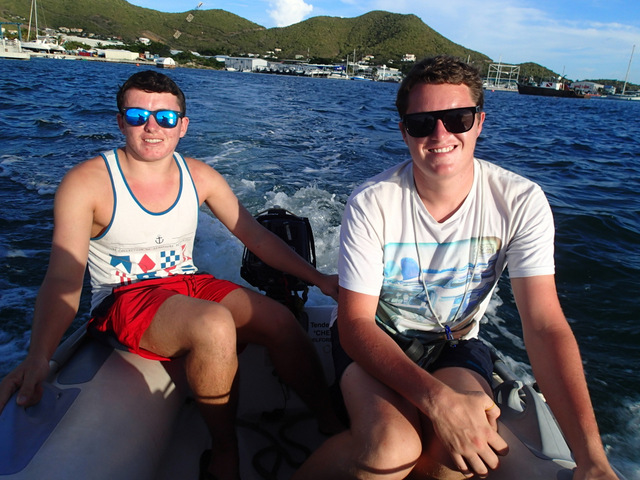 ---