Fw: Sunshine and Shipping....South Biscay.

Chelone's travels.....
John and Susie Blair.
Tue 30 Oct 2012 12:30
N44:50.85 W008:24.34
Tuesday 30th Oct…. PM.
We're making excellent progress South with great sailing and even some sunshine! The occasional company of Dolphins, a Sunfish sighting and a continuous flow of shipping of all sorts from Gas and Bulk Carriers, Coasters, Crude Carriers, Freighters, Car Carriers and the Ocean Liner 'Oceana' make the day a little more interesting too. Our weather fax downloads show a deepening low pressure system heading to centre itself over the UK with frontal troughs and gales extending all the way south to us for Wednesday evening but we're hoping to try to make it around the corner of Northern Spain (Cape Finisterre) tomorrow evening but this could be a tad optimistic, plan B is to make landfall in La Coruna 35 miles East of the Cape. La Coruna is a huge fishing port but there's a large marina for us to tie up in and get a few days well earned R'n'R while the strong winds pass through.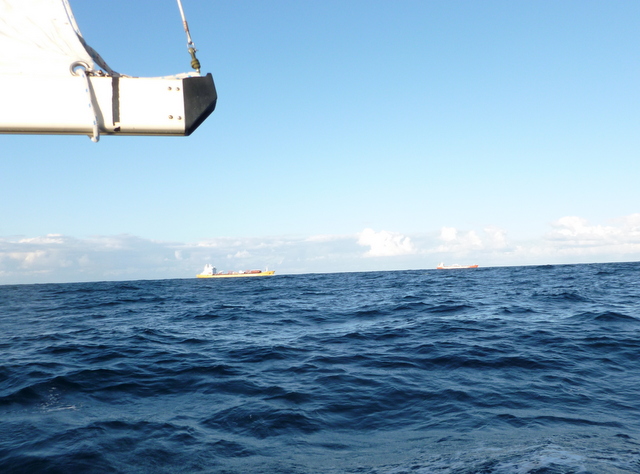 ---