Now to Lanzarote....

Chelone's travels.....
John and Susie Blair.
Sun 18 Nov 2012 10:10
Ross and Myself looked into the prospect of a bus to Essouira but were soon thwarted as we found out the bus ride takes three to three and a half hours each way so we thought sod that!
Instead we wandered around town taking in the sights though we didn't really see anything of special interest. Back on Chelone and we decided to undertake a little routine maintenance along with other jobs on the list, Louise set to sewing a patch on the Mains'l where the end of a spreader poked a hole in it in the strong winds before Mohammedia, Martin greased the pillow block bearing and repaired a light in the Galley, Ross performed the engine checks and Susie cleaned around and washed clothes as well as a stock take of food. I was hoisted aloft to inspect the steaming light (blown) and then, with Martin's help took advantage of the fact that our fuel tanks were empty and made an inspection of the Port side fuel tank. I bailed out a gallon of fuel and a mugful of sludge so all clean until we take on 300+ litres on Sunday though we're told that the fuel here is very clean.
Later we went out for some dinner and Susie and myself settled at a recommended seafront eatery, Ross hooked up with us and we went to a nightclub for a late drink and obligatory 'Hubble-bubble' (look it up on Google, I can't be bothered to explain here!).
Next morning Martin, Louise and Ross took a cab to the local Souk where they sourced some lovely veg, chillies etc, Susie and myself had a lie in, hot showers then chilled out onboard. Last evening we had a wander around the old fishing harbour next door before once again eating out (we had a Tagine each) then back to Chelone for an early night as tomorrow we do the fuel up, water fill and prepare for sea once again.
I've to phone the Marina in Pto Calero, Lanzarote and subject to them having room for us that's where we're heading, 38hrs sailing from here. The forecast is excellent with the headwinds of the last few days changing to following winds of 15knts so I can't wait to get out there.
See you in Spain then….. JB.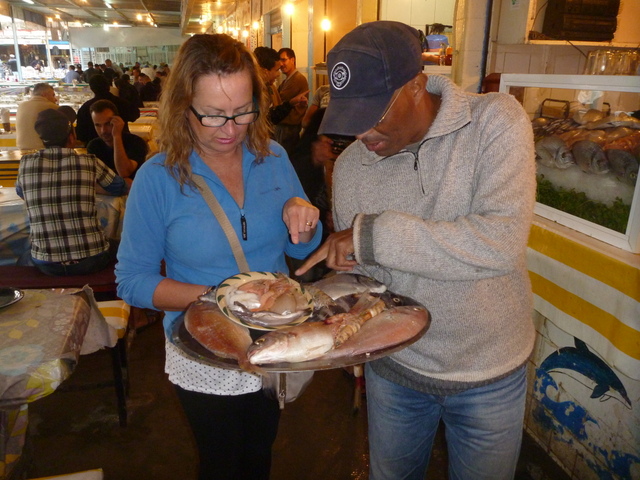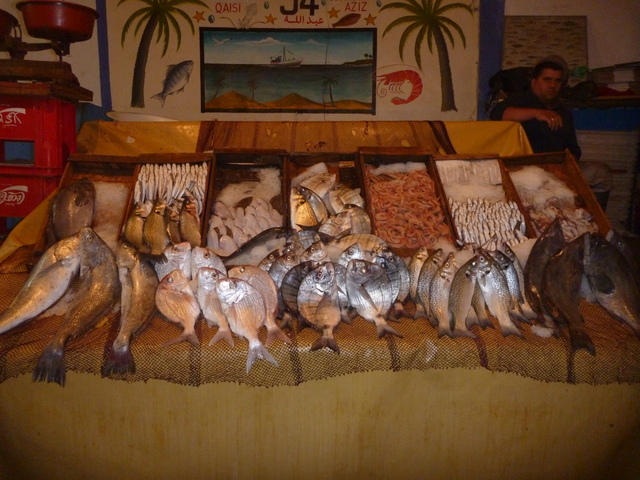 ---