Caiscais Portugal

Escapade
Wed 9 Nov 2016 11:08
Caiscais 38:41.25N 009:25.08W

A bit of wind, so we managed to turn the engine off and get both the Genoa and staysaił out wing and wing at least, she was purring down the waves, registered 14.9knots! James kept watch and left me sleep through the night as there was squalls, and lots of fishing boats and fishing bobbers to look out for despite being quite far off the coast to try and avoid them. There have been a lot of fishing bobbers about and we have ran over 2 now getting them wrapped around the rudders which James has managed to cut free, problem is they are nye on impossible to see at night, especially when some are merely 2 plastic lemonade bottles tied together! It was quite sunny and warm yesterday so we rode our bikes through the town stopping at a lively little cafe looking out over the bay with a great live music/busker playing salsa type music. Cycled back and had a sundowner over looking the marina, lovely chilled day.
We were going to do a few odd jobs this morning (did I say 'we'?) then take the bikes on the train into Lisbon for a mooch, but it is rainy and overcast so that can wait for tomorrow.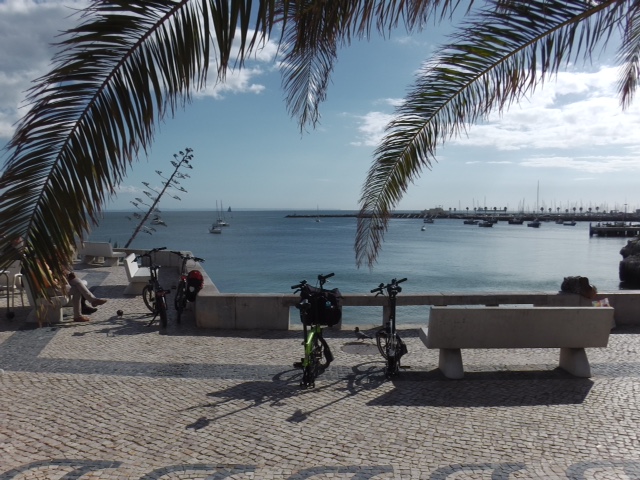 Sent from my iPad
---