Day 2, Azores to UK

Akarana
Graham Deegan
Thu 2 Jun 2011 11:10
40:42.60N 25:22.17W
We departed the Azores yesterday at 12:00 noon. All of us reluctant to leave this nice place, but Captain Bligh said we had to go.
A good Lasagne followed by a peaceful night..... only broken by the appearance of a rogue ship with no AIS (Automatic Identity System?), or was it because all our instrumentation crashed, or was the rogue some military stealth ship spraying rays everywhere which caused our systems to crash.... Who knows... anyway all systems functioning now.

Today is a bright sunny day with a good breeze. The akarana book club are in session and others are indulging in sailing.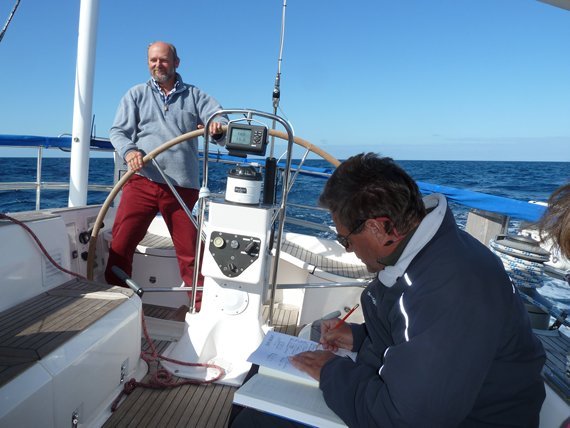 ---