Monday Morning

Akarana
Graham Deegan
Mon 30 Nov 2009 09:35
Monday Morning..... Time to go to work..!
First check the decks for flying fish and other suicidal wildlife...
Take a look at the various bits of running rigging ...checking for chafe.
Make tea for the offgoing watch and plan the social functions of the day.
Check the radar for incoming .....Fellow ARCers & showers / squals.
Perform as best one can the 5 Tibetan exercises
Charge the batteries, take a shower (salt or fresh, or both)
Prepare for another delicious breakfast prepared by Mum .....he does spoil us.
Ahhhh stretch & relax.... into sailing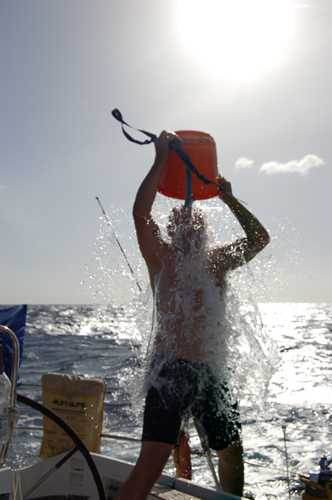 ---