Bermuda Sail Grand Prix - pre race

Stravaig'n the Blue
Mon 16 May 2022 11:32
Sail Grand Prixs are two day events with three races being sailed on each day. The first five races are classed as fleet races where every boat competes. The scoring is very simple with the first boat in each fleet race being awarded ten points, the second boat nine points, etc. The sixth race is between the top three scoring boats at the end of the fleet races. This is a good format because the sixth race is always critical to the event's top three placings. Even if one boat wins all of the fleet races and is on 50 points with the next best possible score being 45 points, it is no guarantee that the top-scoring boat will win the event. The fleet races determine which boats have the right to compete in race six for first, second and third places, with the places for the boats that don't get to compete determined by their placings at the end of the fleet races.
The races are quite short with only 25 minutes between the start of each. The first race starts at 14:14, the second at 14:39 and the third at 15:04. And it runs like clockwork. At least it did in Bermuda this weekend.
The boats came out on to the race course and made their way at speed, but not foiling, through the spectator boats about an hour before the first start. The guidance to spectators who find themselves in the path of an F50 is to stay put, the F50 is remarkably manoeuvrable (and the guys sailing them are quite good).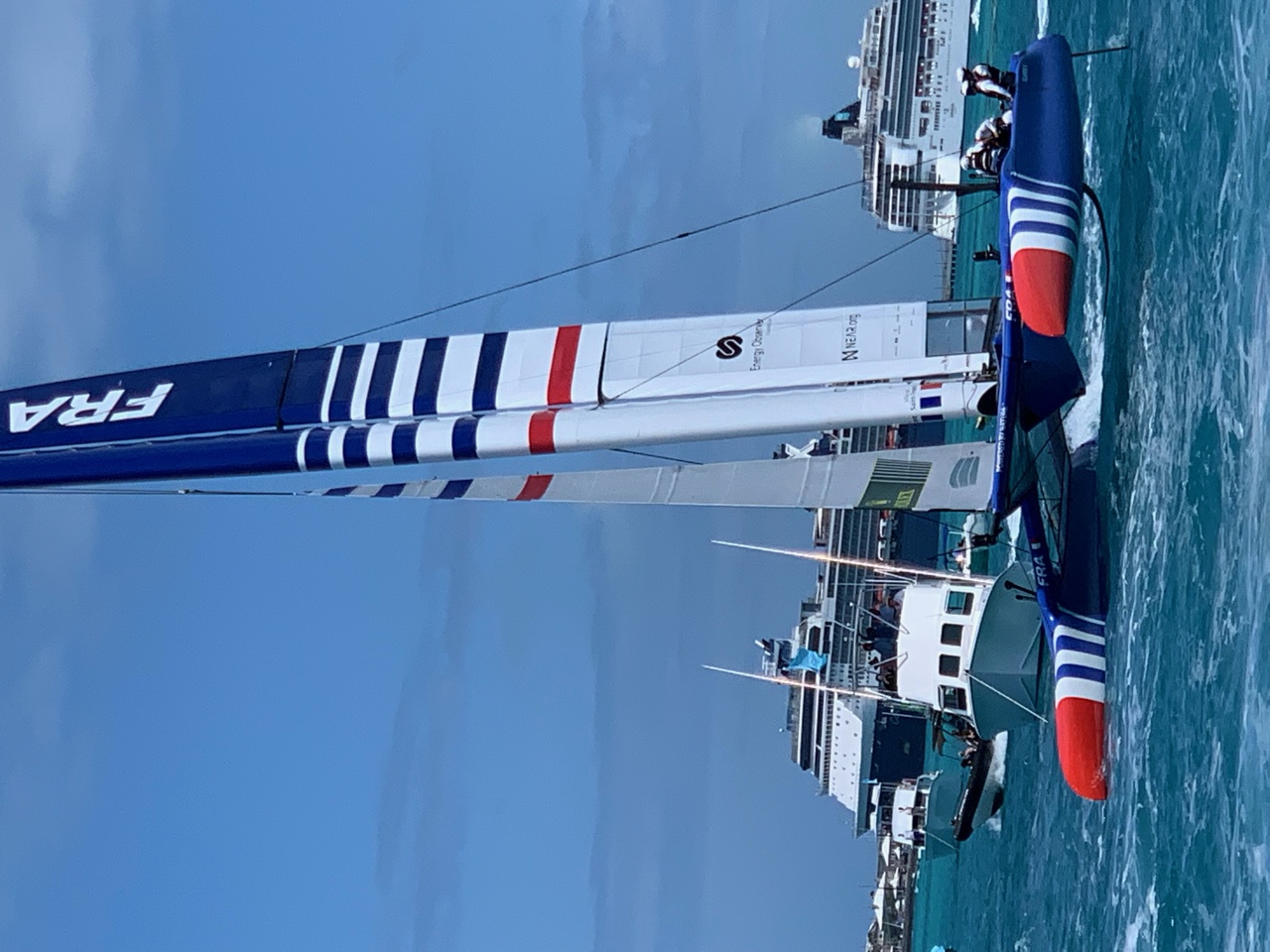 The teams use the hour before the start to assess the conditions, tune the boat to the conditions, do timing runs to the start line, try to work out which side of the course has the best wind and the least wave action, and generally get into the groove. They also provide the camera chopper with the opportunity for some practise.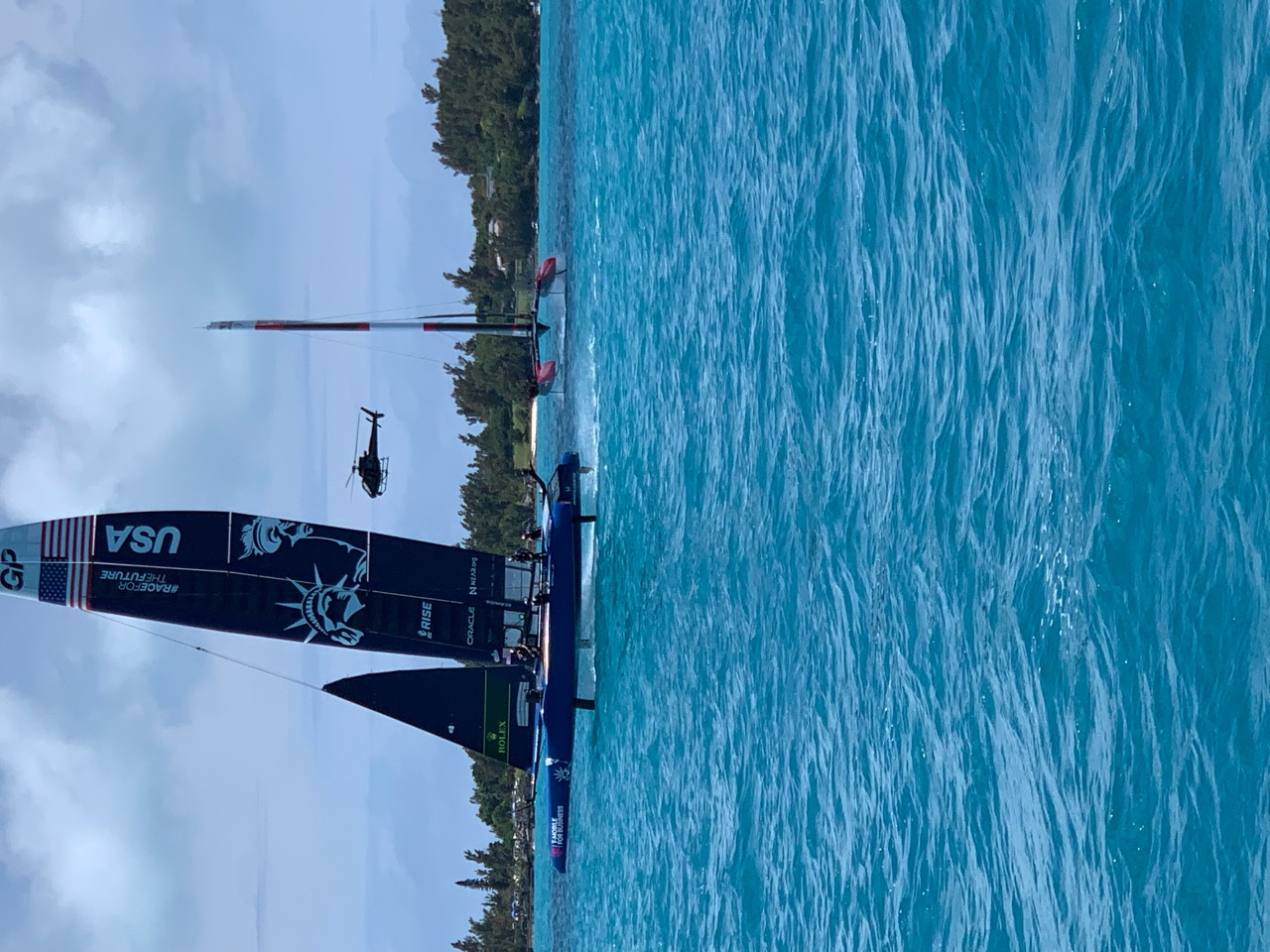 Switzerland about to tack. One of the crew is already on what will be the windward side after the tack.
Oops. Not the best of tacks, with the one of the hulls "coming off the foil" and hitting the water.
Next up, the actual races.
---