Antigua to Norfolk VA - Cape Henry waypoint

Stravaig'n the Blue
Wed 19 May 2021 12:05
Cape Henry waypoint: 36:55.2 N 075:57.5 W
Position timestamp: Wednesday 19 May 2021 07:26 UTC-4
Distance travelled so far / to go: 1465 / 28
Sunrise was just before 6am. I was fast asleep and Linda was on watch, capturing the moment.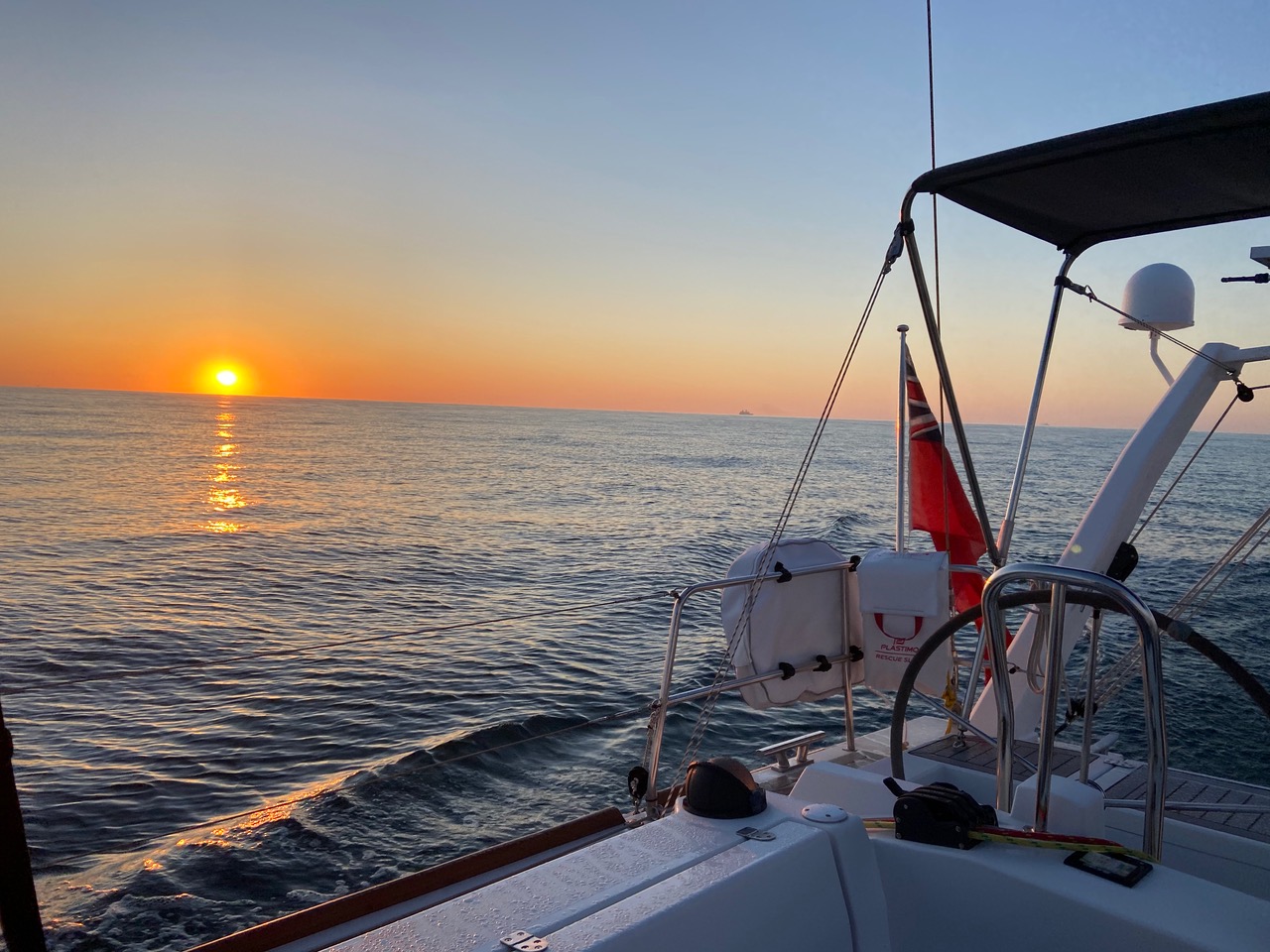 At 07:26, we passed our Cape Henry waypoint which marks the entrance to Chesapeake Bay and the start of the big ships' channel to Hampton, Newport News, Norfolk and Portsmouth. Only 28 or so miles to go. The tide will be against us for most of the way so progress will be slower than expected. But with no deadline to meet, we'll just enjoy taking in the sight of land after almost 10 days on the open sea.
A warship and a tanker on the horizon, just after sunrise.
I was asleep so all must have been well.
Allan
---