38 35N 31 24W

Great Escapes Yacht Charters SY Great Escape
GEP /Phil Munday/ Ocean skipper Emily Bower
Thu 23 May 2013 12:55
Day 15
Hello all
Today is day 15 on the boat (14 full days of sailing). With only approx. 150 miles to go until Horta (yesterday Corbin was a bit premature with his distance log) we hope to see land fall today. This will be a major milestone and I can certainly feel a sense how it must have felt for sailors of old. I feel the need for a telescope and I can't wait to utter the words 'land ahoy'. It's not our final destination and that joy is still to come. This means we may actually be standing back on land tomorrow , another big event (Friday 24 May).
The weather today is a bit dull and overcast and believe it or not, I have a few layers on as it is a bit chilly until the sun breaks through, but yes I have remained in shorts .
Let me give you a few details of our imminent destination – the Azores.
They are situated about 1000 miles north and 500 miles to the west of the Canarias. To those who don't know where the Canarias are they are just west, of north Africa and to those who don't know where Africa is…………well none of this will make any sense to you and you have probably opened up this blog by mistake!
They consist of nine separate islands and the one we are visiting is called Faial. The main Marina is Horta. The island is only small approx. 18 miles by 10 miles with about 16,000 inhabitants (size of a small town in the uk). From what I hear the locals are very friendly and are welcoming to yachts. Incidentally one of the key activities for the Azores is dolphin and whale watching which is probably why we have seen so many dolphins (and yes I did see 50 -60 the other day and I have got the evidence documented on video J). The killer whale leaping over our boat, however, did not happen but I'm hopeful yet.
I am looking forward to a number of things when we get to Horta:
In no order:
· Not having to hold on when going to the toilet
· Not having to hold on when making a cup of tea
· Not having to hold on when standing up
· Having a good old shower (without having to hold on)
· Getting 8 hours sleep (not had more than 3 max 4 in last 15 days)
· Full English breakfast with black pudding (I've checked and they do it there)
· A run (even if I have to do in my sandals)
· Seeing a tree
· Eating an apple (just fancy an apple)
· A beer (I so hope for a Fullers ESB but that is not going to happen)
· Another beer- then 'having' to hold on when standing up J
· Time to tidy out my bag (the mother bag is in a right old mess)
· WIFI
And most of all, I'm looking forward to once again being able to make contact with family and friends back home.
End
Hello Lyn, Jack and George – just think, tomorrow I should be able to make proper contact again. Hope you have been able to plot my progress and everything's been ok. Is Taffy still with us? Not seen any whales but that suits me fine – to be honest the further that we can stay away for any whales the better!
Hopefully speak to you tomorrow J
Love Ben XXXX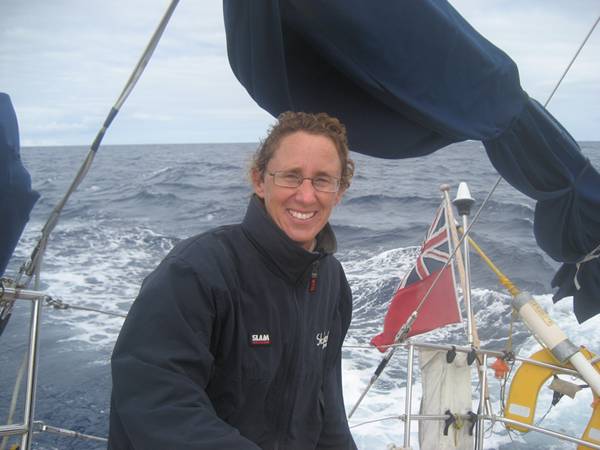 ---