49 27N 03 53W

Great Escapes Yacht Charters SY Great Escape
GEP /Phil Munday/ Ocean skipper Emily Bower
Wed 9 Oct 2013 09:30
Day 2
Bye Bye Blighty, Hello Royal Navy
Having slipped our lines at 1100 hours, we headed west through the Needles Channel and out into the open sea.
The feeling of excitement at the journey ahead was added to by a late afternoon fly-past from a Lynx helicopter from HMS Duncan. The very pleasant RT operator on board HMS Duncan called us to say that they were happy to alter course to avoid us (per Col Regs), but as they were "testing machinery", they would be grateful if we could change course and pass behind. We were only too happy to cooperate :-)
After a wonderfully warming dinner of chicken curry and rice, we settled down to our evening watches. Aside from the usual array of commercial shipping, we spotted the Queen Mary II heading out to the Atlantic – I doubt they were enjoying themselves as much as us!
Aside from dropping my hat in the loo, the night progressed without incident – No News is Good News as they say.
Bye for now from the crew of Great Escape.
Jeremy B.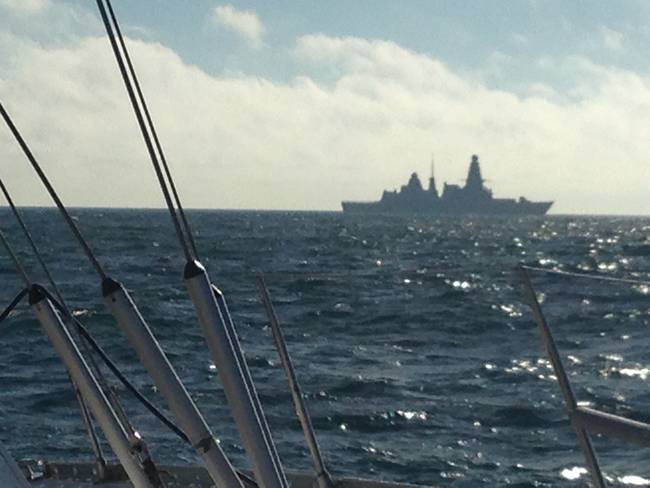 ---