20:56S 55:16E La Reunion Island

Toucan
Conor & Marion Wall
Tue 30 Oct 2012 13:17
Toucan arrived in La Reunion Island on the 21th October 2012 having had a very pleasant sail from Mauritius. Winds were light for most of the way and the 30 hour trip was uneventful. We would stay just over a week on La Reunion, enough time to see the Island and flavour what it has to offer. Once again we were very surprised as we had thought that La Reunion would be similar to Mauritius however we found an Island well developed with a motorway infrastructure and shops and business that were flourishing. A little bit of France in the Indian Ocean. They even used Euros as the currency. Much pricier than Mauritius and the topography was very different, La Reunion being a very high Island with not so many beaches and an active volcano. The drive around the island was made easy and spectacular by the motorway and the drive into the mountains although not easy was even more spectacular. Photos cannot do it justice but here are some photos of a very modern Island.
You will find Marion in there somewhere.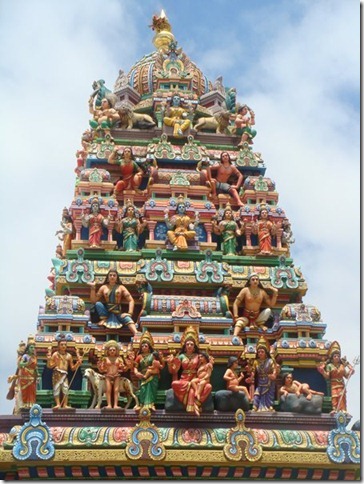 A visit to a Hindu Temple.
Bureau de something or other.
Surfers paradise
Our trip to the mountains, could be Provence in the South of France.
A tunnel.
Some interesting house photos.
High up in the mountains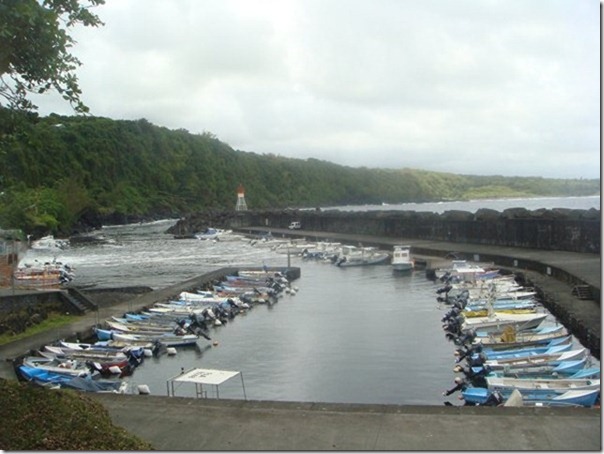 No this chap is not doing the overtaking, remember we are in France.
The last eruption was not that long ago.
The view from here was spectacular.
Chillies
Market day for these chickens.
The photo was taken from our boat, pity it's not the other way around. Jack is the skipper.
The ARC round the world boats arrive just before we leave.
---