Fernando de Noronha, Brazil

Safiya
Harvey & Sue Death
Sat 9 Feb 2019 14:49
Fernando de Noronha, Brazil
Our passage from Ascension Island across the South Atlantic sea to the coast
of Brazil was another slow, hot motor sail. We are now only three degrees
below the Equator and with little or no breeze the heat was intense. With
every available hatch open the interior temperature of the boat was 34
degrees which made sleeping very hot and uncomfortable.
With a freezer full of tuna from our last catch we didn't put the fishing
rod out until the last day. We managed to hook a marlin, measuring about 8
feet to the end of its beak. Clem battled with it for about twenty minutes
to haul it onto the transom but we made the decision to let it go as we had
no desire to kill such a beautiful creature.
Our destination, Ferdinand de Noronho is an archipelago of islands about 200
miles off the NE coast of Brazil. Only one of the islands is inhabited and
this is where we anchored. Fernando boasts the best beaches in Brazil and it
is a popular holiday resort so it is very geared up with restaurants and
bars. Half of the island is a nature reserve and the clear, clean water is a
haven for spinner dolphins and green turtles both of which we had swimming
around the anchorage.
We went diving with a local guide, the temperature of the water was 28
degrees and as we descended we were greeted by a curious nurse shark.
It is an exclusively Brazilian resort with practically no English spoken.
We've got by with a spattering of Spanish and lots of gesticulating! People
watching on the beach is interesting, beach fashion is speedos for the men
and thongs for the ladies no matter what age, shape or size!
On our last night we went out with the Oyster owners and crew of the other 5
boats that were in the anchorage to celebrate one of our friends birthday,
we enjoyed some fantastic local wines and freshly caught fish and had fun
catching up with everybody.
We've taken the opportunity while we are here not only to do some essential
maintenance, but also to have some down time to rest before our last long
passage, 2000 miles back to the Caribbean and the end of our
circumnavigation. We expect to arrive in Grenada at the end of February.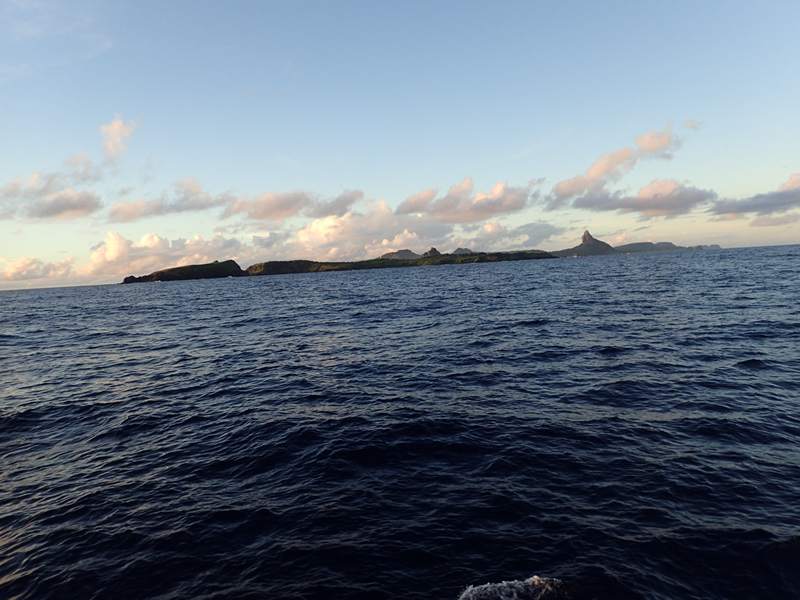 ---