Lisbon - 19th June

Renegade
Tony Porter
Fri 19 Jun 2009 15:43
Today Tony, John and myself (BB) took the train into Lisbon for a brief look round. Terry opted out prefering to rest up in preperation for the next strenuous leg of the rally.
First point to note is that public transport in Portugal is very good and very cheap.
Lisbon is a beautiful city and is well worth a visit. Its also hilly - We walked up one such hill to gain a view of the old city (see picture) and then took atram ride down (see other picture).
We then wandered through the central town area before heading back for the train. Once back at the boat i headed off to the luxury swimming pool that we have access to as Marina guests.
One last note was that the rally dinner last night was the best yet (sea bass). And we came a respectable 4th - which isnt bad.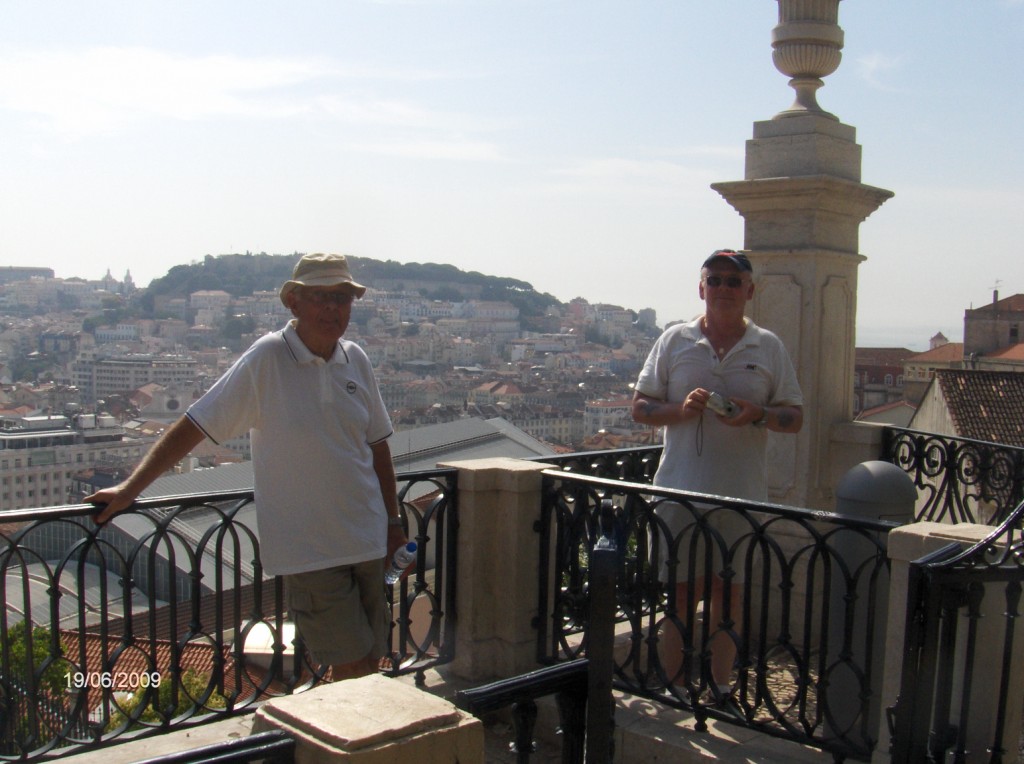 ---