Figueria de Foz 13th-14th June 2009

Renegade
Tony Porter
Sun 14 Jun 2009 16:36
We have had a enjoyable couple of days here at Fig de Foz.
Saturday Terry went on the organised trip which included a medieval fair which was brilliant. The rest of us stayed
onboard and did a few jobs around the boat and genally took it easy.
Last night was the Rall dinner at the Casino Figueria - and guess what we came 3rd in the race down on Friday which means we have come 2nd and 3rd on the two rally races. At this rate Tony will need a trophy cabinet.
We had a really nice dinner followed by a musical show which was excellent. Terry gave me a quick guided tour of the Casino (first time ive been to one).
Today was a jobs day and we have giventhe boat a really good clean.
Tonight we are all having a Pontoon Party to celebrate Alison (from Red Skies) 60th birthday. Tomorrow is a 09:00 start for the next leg ofthe rally. The route has had to be changed and we are now going to Nazare tomorrow followed by a short leg to an overnight anchor in Peniche bay the next day. This change is due to the pontoon not being finished in Peniche (following storm damage). We all feel the extra leg and the overnight anchor will be a welcome addition to the Rally.
Attached a couple of pics - one from last nights dinner at the Casino (John and Terry with the Essex Geezers from Andiamo) and one of Popeye hard at work in the gally.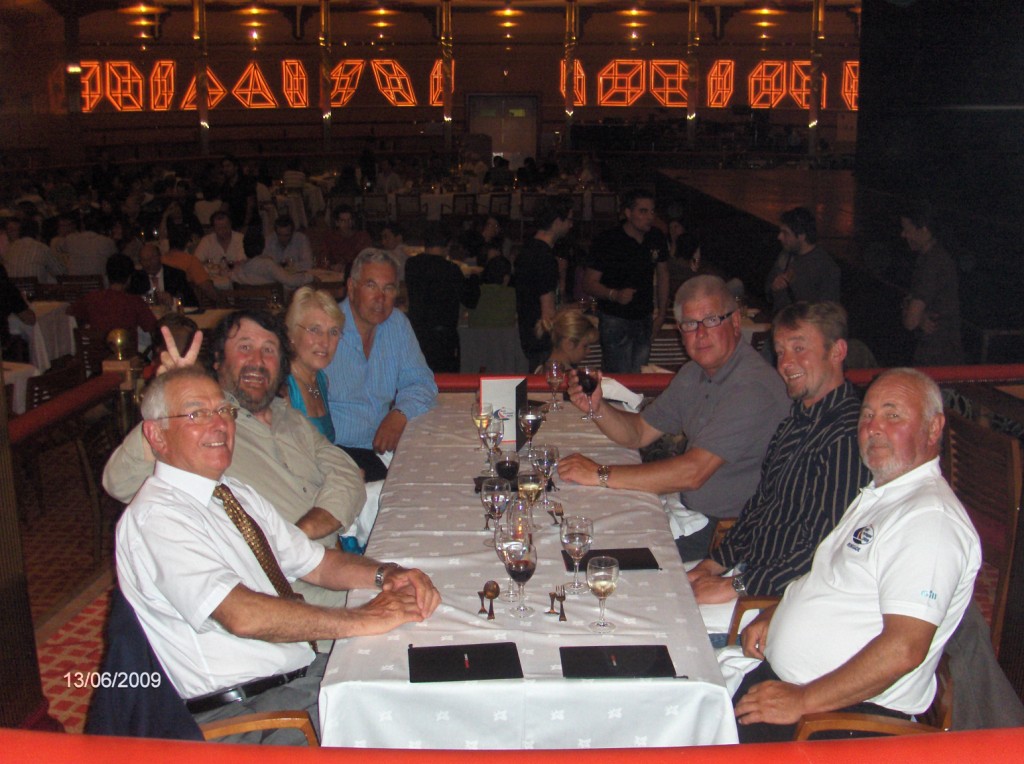 ---