34 knots good 35 knots bad!

Piccolo
Andrew Yates
Mon 8 Dec 2008 19:59
After the hectic day that we had had - broaching out, trashing a kite and crocking a crew member you would have thought we would have learned!
Hoisting Big Red just before our gorgeous beef dinner, a very relaxed crew we were. Being a Sunday we even had a desert!
As the sun went down lightning backlit the clouds on the horizen. Matt and Nick settled in to their watch, breeze slowly building. Clouds darkened up ahead as the lightening intensity increased, storming into the squalls jackets sodden. Matt squeezed the boat through the gusts and waves with the gusts now peaking at 30. It was Nick's turn to steer, with a smile of relief Matt offered the helm to Nick which turned to a look of disappointment when Nick, having already stacked the boat that day politely declined.
Then watch change approached and when Jack and Chris came up a plot was hatched. Nick stayed on deck to lend a hand and Matt wedged himself in the forepeak amongst his beloved kites. A small repair was needed to the heavy weather kite. Meanwhile on deck Nick was calling to Jack the increasing wind speeds and at 34 knots true, Jack set the daily speed record (14.6 knots) and casually observed that this kind of show boating was best reserved for an audience on Cowes Green and should not be indulged in the middle of the Atlantic, at night in the midst of an electrical storm.
With that the inevitable happened! Back in the forepeak Matt recognised the familiar signs of wall becoming floor, ceiling becoming wall and forehatch becoming door! He opened the said forehatch but inches away from the ocean he decided to close the hatch and swam through sail cloths and leapt over Chris who was frozen in terror on the floor of the cockpit and sped up to the bow.
Boat refusing to come upright! Vnng blown! Guy blown! The boat eventually came back up and scooted down by the lee! Kite still violently flapping then wrapped two, three times round the forestay just to add to the fun!
Jack and Matt both becoming to sound quite hoarse as they shouted over the roar of the sea and the flapping of Big Red.
Ben had joined Matt at the bow - much to Matt's relief (his feet were now firmly back on deck with a pully and an easy and a little luffy Big Red decided to stop hugging the forestay and was snuffed and stowed with huge sighs of relief.
We just can't help but push!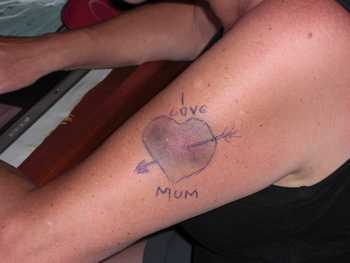 ---