50:43.500N 001:35.970E

Alloro
Colin & Belinda Laidlaw
Sat 14 Jun 2014 09:28
We arrived in Boulogne just after 12.30. The town is not as expected. The Almanac warned of turbulence when the river sluice gates about 100m upstream were opened, but not that the whole marina basin would fill with foam like the proverbial 18-24 night club. We spent the afternoon, not sleeping as we should have after so little sleep last night, but washing and treating the teak and testing the new washing machine (which is still waiting for storage space). This morning, after a breakfast of fresh croissants and baguette, we'll finish off the chores - decking and chrome, then into town for a couple of hours of touristy stuff.
We're planning to leave here tomorrow and head up to Breskens, just over the Dutch border. Could be a hard slog going against the predicted North -Easterlies, but hopefully better weather when we get up there.
Lessons learnt - no 2: Looks can be deceiving when sleep-deprived. When approaching Dungeness at about 0600 we commented on the size of the shipping used today, mistaking Dungeness Nuclear Power Station for a container ship! Although in our defence the photos show the similarities, and when crossing the Northbound TSS we were passed by Maersk Evelyn a ship 135ft wide and 1306ft long.....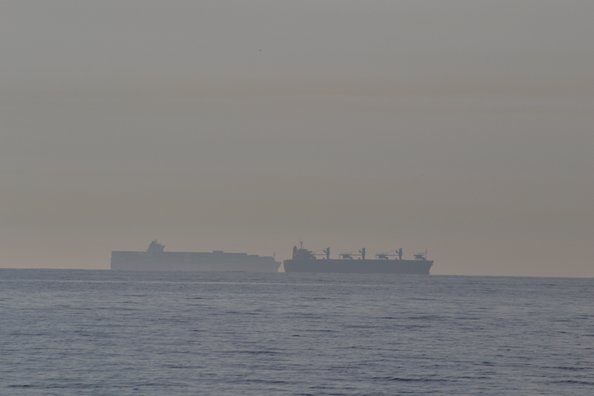 ---