Downwind sailing at last.

Fortuitous
Craig and Leanne Street
Mon 29 Nov 2021 13:17
We've not had much sleep over the past two nights, first of all beating into an increasing wind and two sail changes, one at 2am and the next at 4am, followed by a night where the winds dropped and swirled around. Flapping sails and a bobbing boat in the ocean is no fun but we patiently waited until morning and with the wind behind us we spent a couple of hours rigging the sails for downwind sailing. The genoa is poled out one side and the main boomed out the other side, with the staysail set to reduce the motion. Both the genoa and the main are setup with preventers to keep us safe as the boat twists in the swell. The waves are building and we've surfed a few. It's tricky hand steering and our new best friend is 'Harriet' the hydrovane. It's good to feel the boat in balance once again.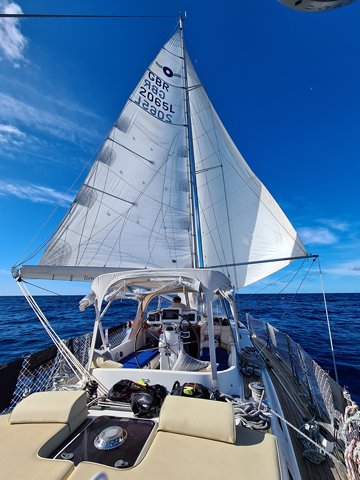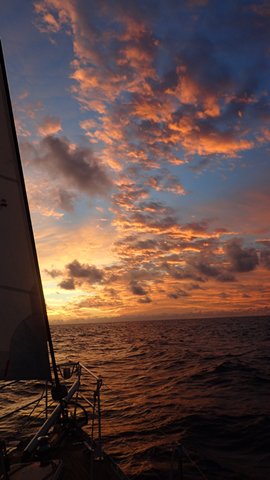 ---