Isla de Cabrera

The adventures of Chili III
Peter & Belinda Vernon
Sun 3 Apr 2022 18:03
39.09N 02:55E
Having been pinned down in Palma for 2 weeks with strong easterly winds , a weather window appeared to be opening on Wednesday 30th March giving us the opportunity to sail to Cagliari on the southern tip of Sardinia. 
But before that, the conditions were good to explore Isla de Cabrera, an Island (or more accurately small group of Islands) south of Mallorca  - the 5th Balearic. We left Palma on Monday 28th March and had a very enjoyable 6 hour sail hard on the wind (east 4). It was so good to be back on the water, sails up, engine off and sailing again. 
We'd managed to get a licence to visit (on-line) and reserved a buoy in the main harbour (Porto de Cabrera)  for 2 nights. Cabrera is a highly protected sea and land nature reserve with strict rules that largely prevent anchoring and also, (hurrah) bans jet-skis or anything else that makes a noise. 
It is striking on approaching the Islands just how completely undeveloped they are - so rare in the Mediterranean. Mountainous, green, peaceful and very beautiful. On arrival we were greeted by a boat from the Parks office to make sure we were legit - all fine except I had the name of the boat down as Peter Vernon on the form which caused a brief period of good-humoured confusion – must improve Spanish. There are 50 mooring buoys - and during our two days we saw only 2 other visiting yachts. We had the whole Island practically to ourselves which was rather wonderful.
Ashore we found the Park office, the Cantina (bar) and a very small army barracks with a handful of soldiers enjoying what must be a very relaxed assignment - I've no idea what they do. Walks are limited to just one path across the Island, so in the late afternoon we had a lovely walk around the shoreline and returned to find the Cantina open and "busy" with a dozen or so park workers and soldiers enjoying a cana and a chat. So we drew up a couple of seats by the electric fire next to the dog in his basket and enjoyed a drink before returning to Chili III for dinner on board.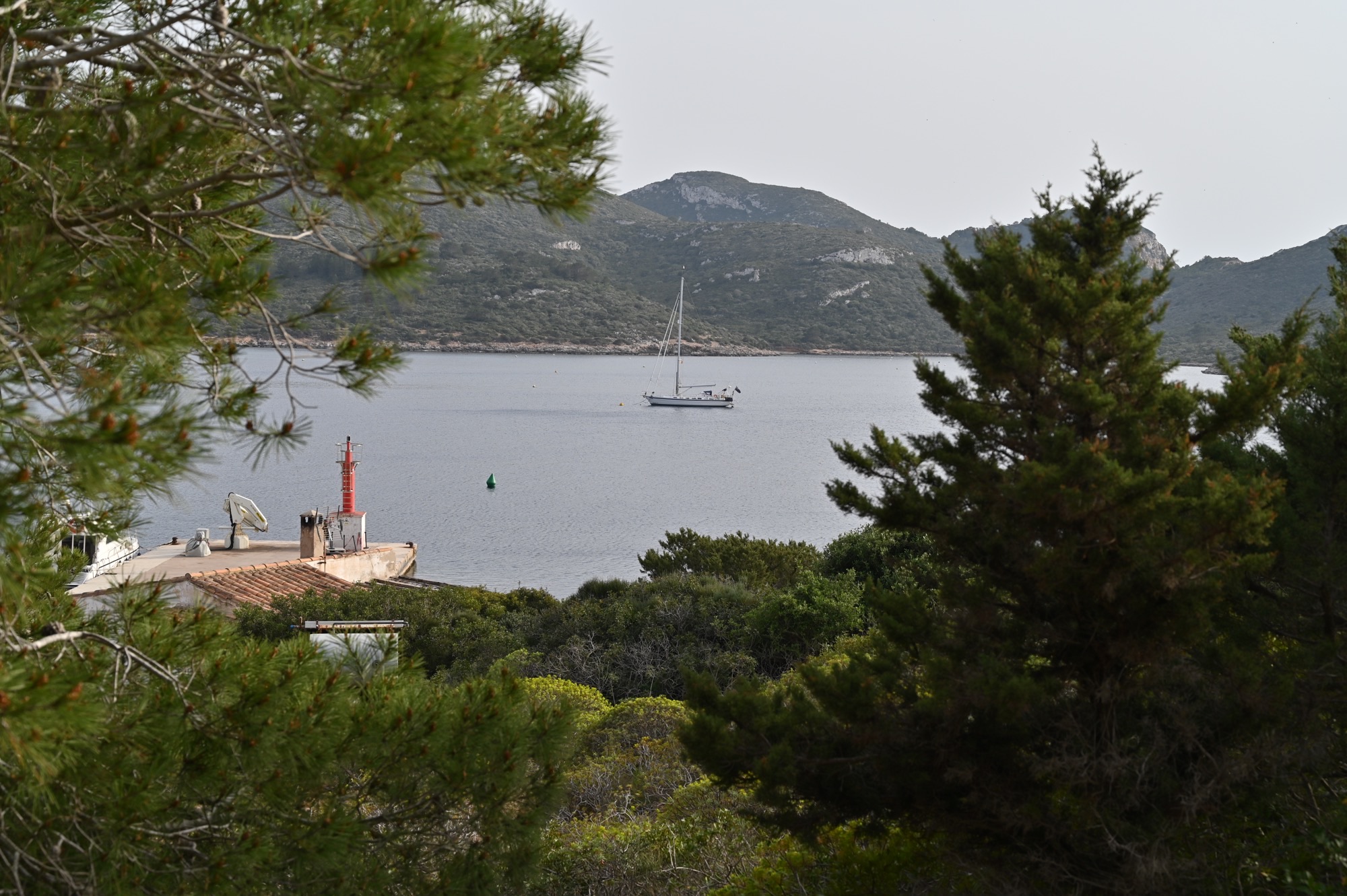 We spent Tuesday walking to the limits of authorised exploration which gave a great view of the Punto Anciola lighthouse. This is a naturalists heaven. We saw buzzard, kestral, purple herron, chocolate-coloured lizards, Ibis and unusually varied vegetation including many false olives. We loved it. Highly recommended. 
--
Sailing Yacht Chili III
---