Costa de Morte

Clansman
Fri 30 Aug 2013 20:28
42:45.9N 8:56.9W
Rounded the 'coast of death' in some style, in fact it was a very good sail with the boat often at 7+ knots. Apart from the last 10 miles it was all downwind with wind speeds up to 32 kts.
We left La Coruna at 0445h and arrived at Portosin Marina at 2000h. Portosin is in the Ria de Muros, a scenic inlet protected from the prevailing NE winds (strong to gale) during the summer months.
We passed Cape Finisterre 2 miles off, pic attached, and immediately it felt warmer and the wind moderated.
Rodrigo will leave us here tomorrow to travel to Madrid to see his family before returning to the UK.
Now we have no specific deadlines and Pete and I will stay here two nights to head South on Sunday. Looks like there is a decent beach.
Crew pic attached.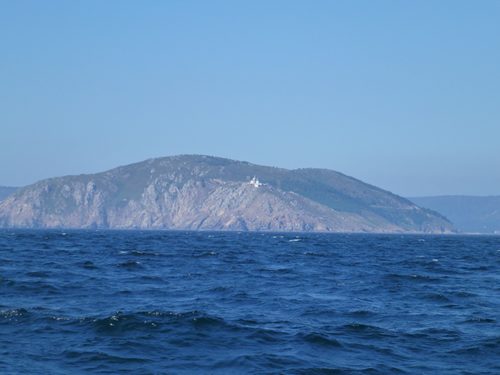 ---