Photos from St Maarten to Florida

Good Company
Richard and Janet
Tue 14 Jul 2015 20:26
1.
Marina Cay, the eight acre island in the BVI
2.
Anniversary drink on the foredeck

3.
Pelicans and bait fish – taken with zoom lens from the boat after our swim
4.
Amazing kite surfer at Green Cay/Sand Spit
5.
Sand Spit, a real 'spit' of land

6.
Captain relaxing while the auto helm works -

we bought this bar stool in St Maarten!
7.
The saloon table looked like this unless it was cleared for meals - chart, logbook, guide book and Janet's journal

9.
Removing the Jabsco toilet
11.
Off watch but harnessed and ready
12.
The bridge at Marathon – we went through the right hand side
13.
First sunrise in US waters
14.
Also had a great sunset the same day
16. Dinghy ride for Ronan, Finn and Breehan

17.
Good Company on the dock
18. Ronan and Finn, the pool and GC in the background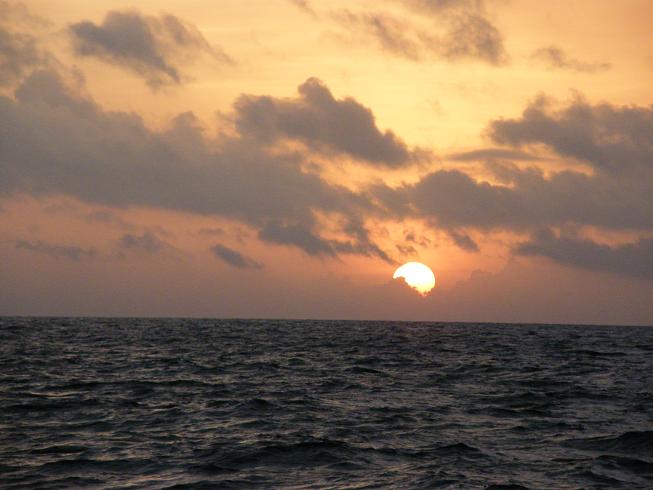 ---