Views of Gran Canaria

Good Company
Richard and Janet
Sun 21 Sep 2014 16:47
On Friday we drove around the perimeter of the whole island along some VERY winding roads on the western side in the morning and on some excellent motorways along the north, east and south sides. Here are a few photos...

1. Windmill in a village we passed though
2. The island is very dry and quite desert-like in many places
3. Kevin and Lise look at the interesting green rock formation
4. Some green trees at the viewpoint where we stopped. There aren't many, besides palm trees.

5. They grow many vegetables under cover to protect them from the heat
6. Puerto de las Nieves, where we stopped for lunch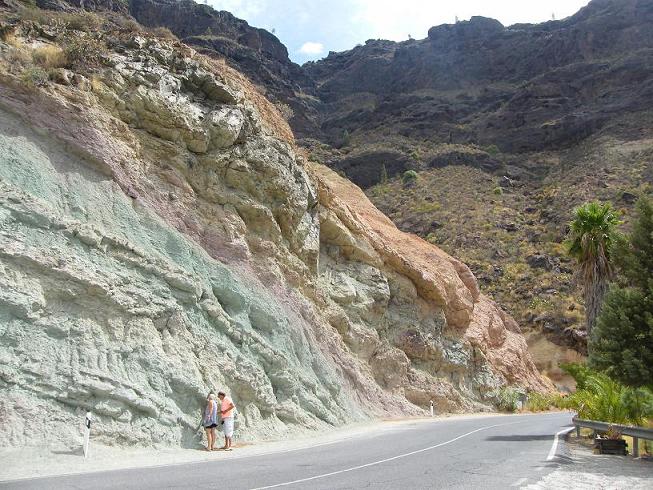 ---