Friday 6th December

Jinja
Ian Matthews
Fri 6 Dec 2013 16:09
There is no wind. We are bobbing up and down on the swell with the boom crashing synchronously. Over night we managed just over 1 knot but now we are virtually at a standstill.
Yesterday we hit a big squall with serious rain. When we came out of that the wind died and has not recovered. Al went for a swim behind the boat and dived down to check the underneath. He found a boilersuit wrapped around the keel!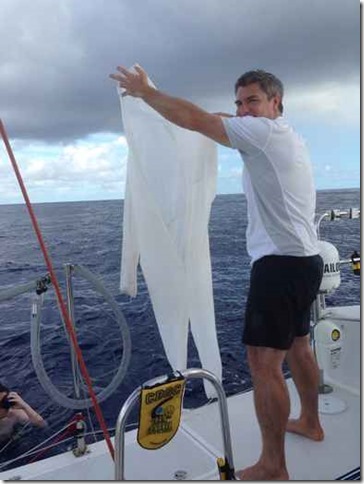 It wasn't there on Monday when Rupert checked.
We all dived in after him – warm and deep blue water. We haven't moved much since.
So here we are:
We have no idea when we will get in – Wednesday the 11th seems the earliest.
We are at 19 45.708 N, 46 47.654 W
---